KUDAN-KAIKAN TERRACE
Connecting Environment, History, and People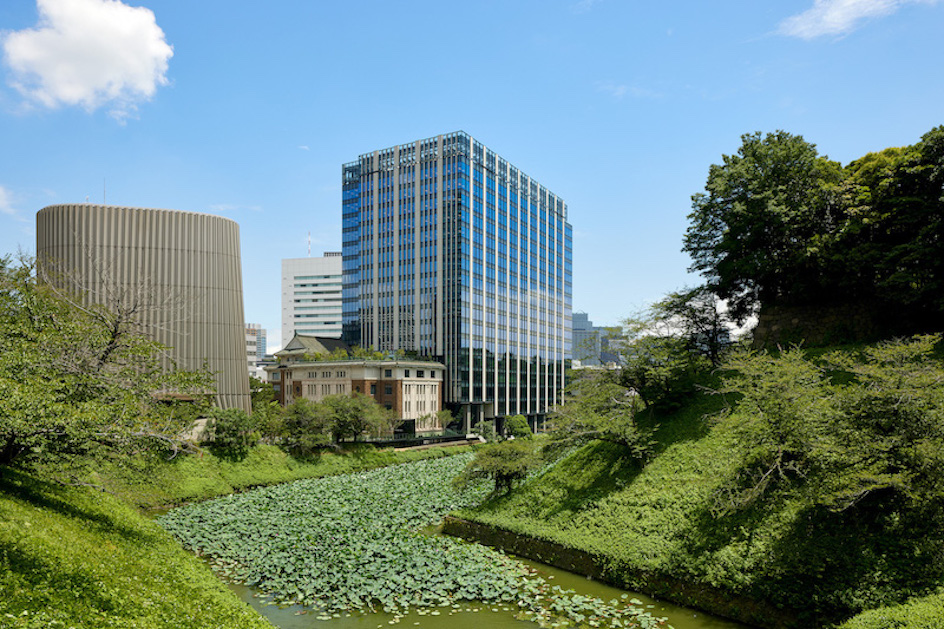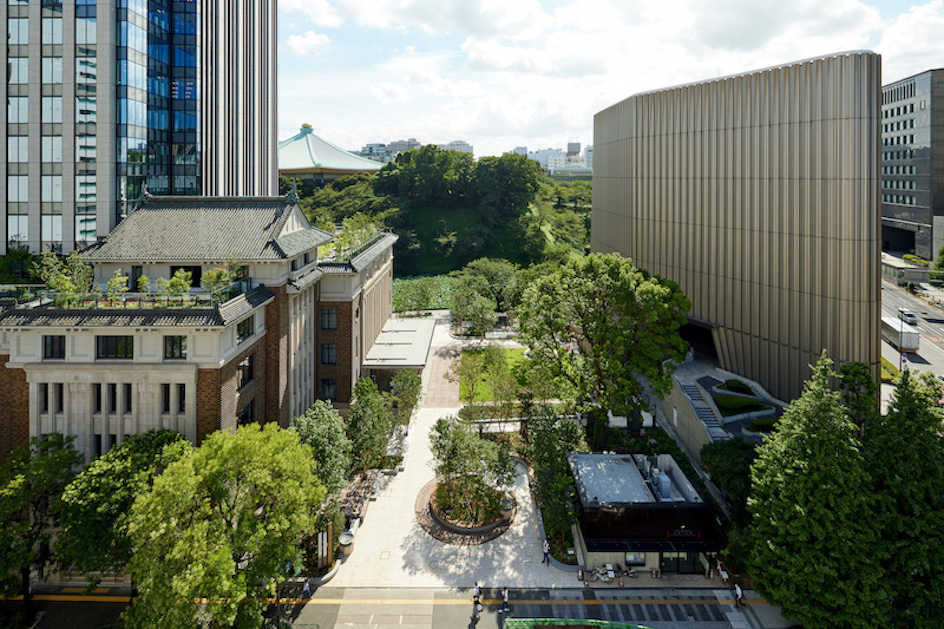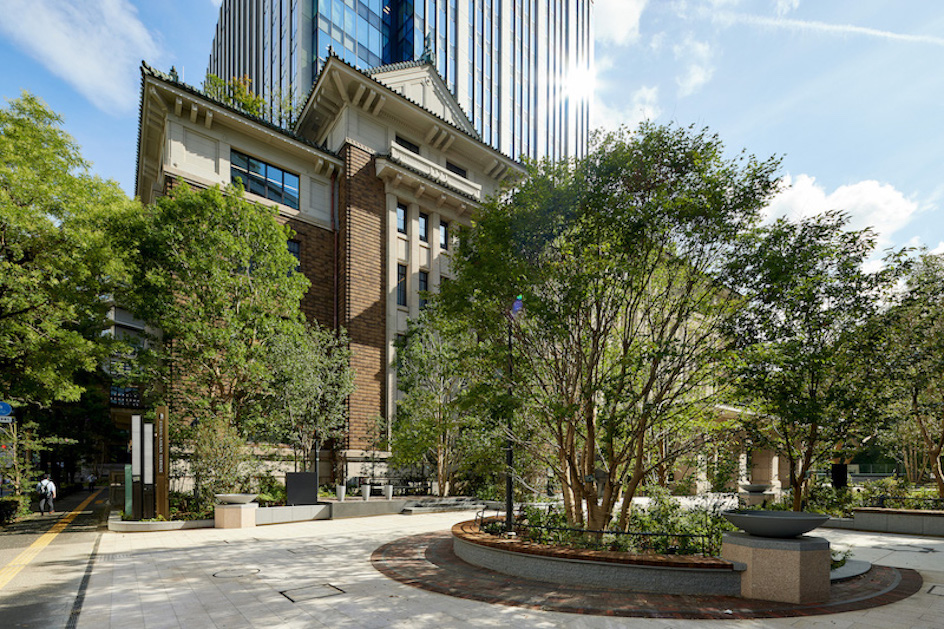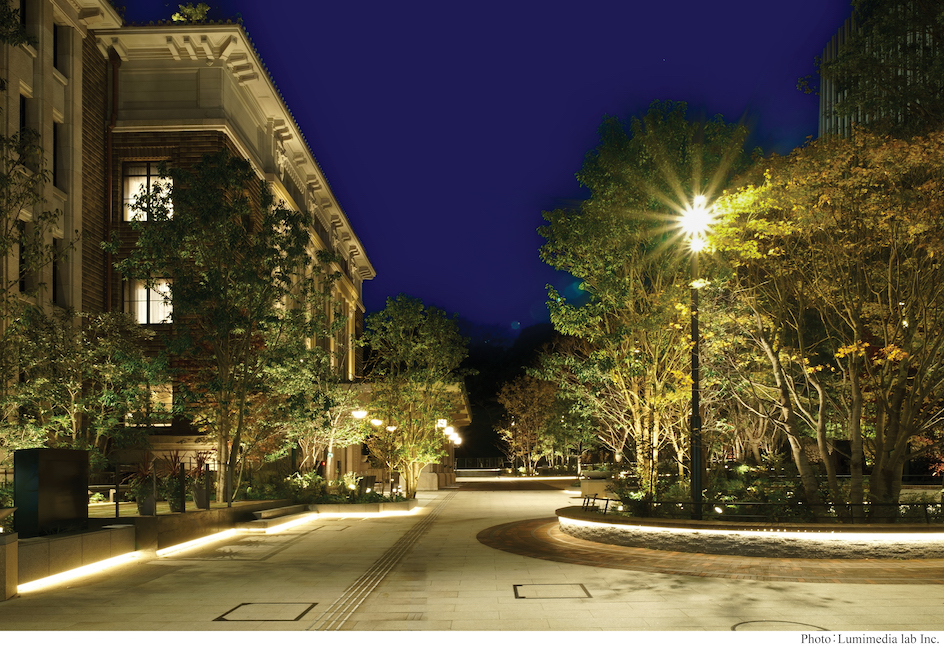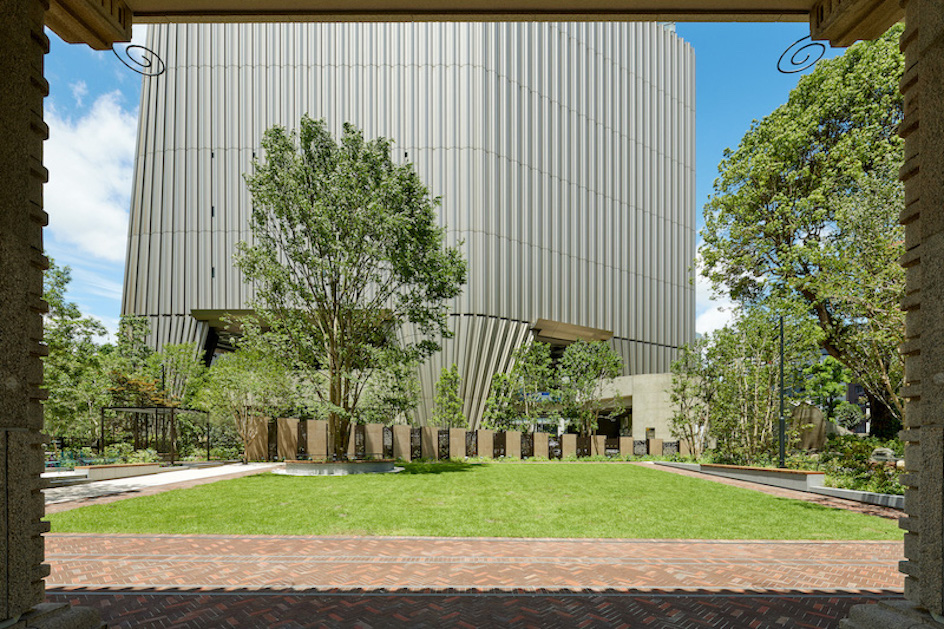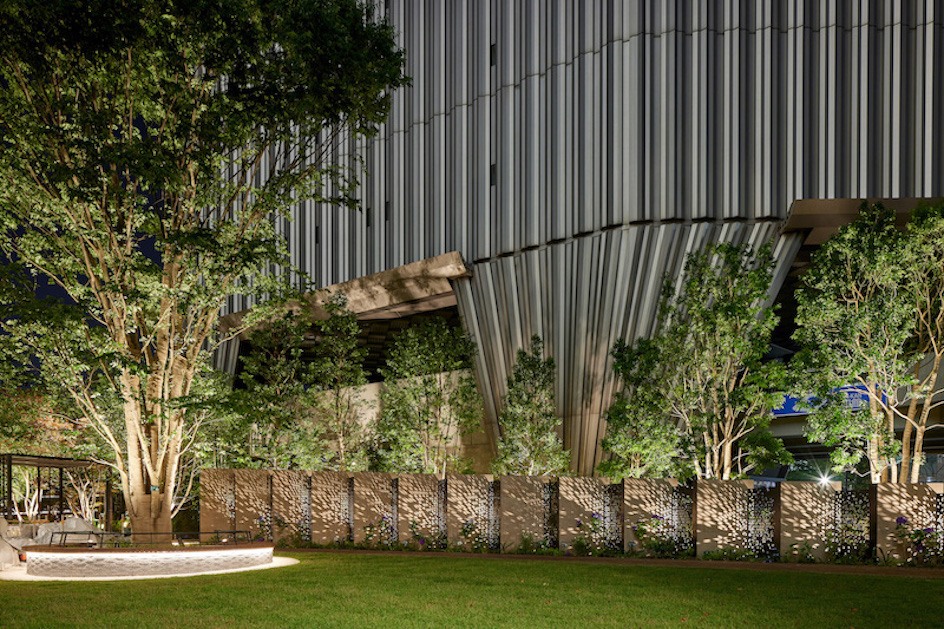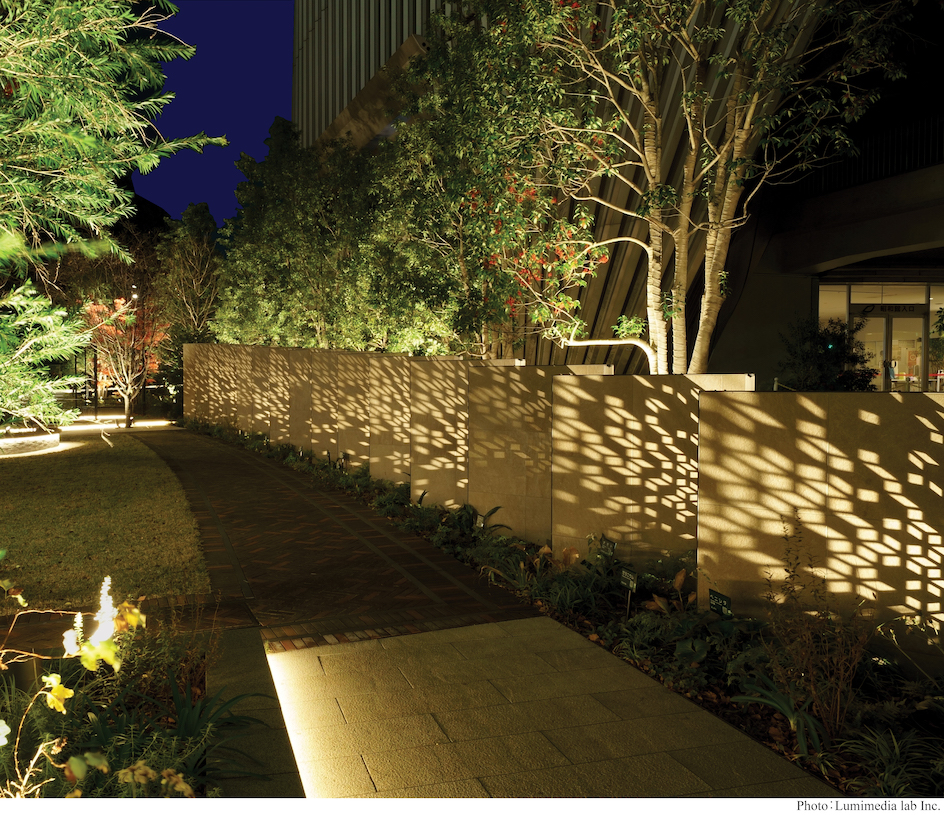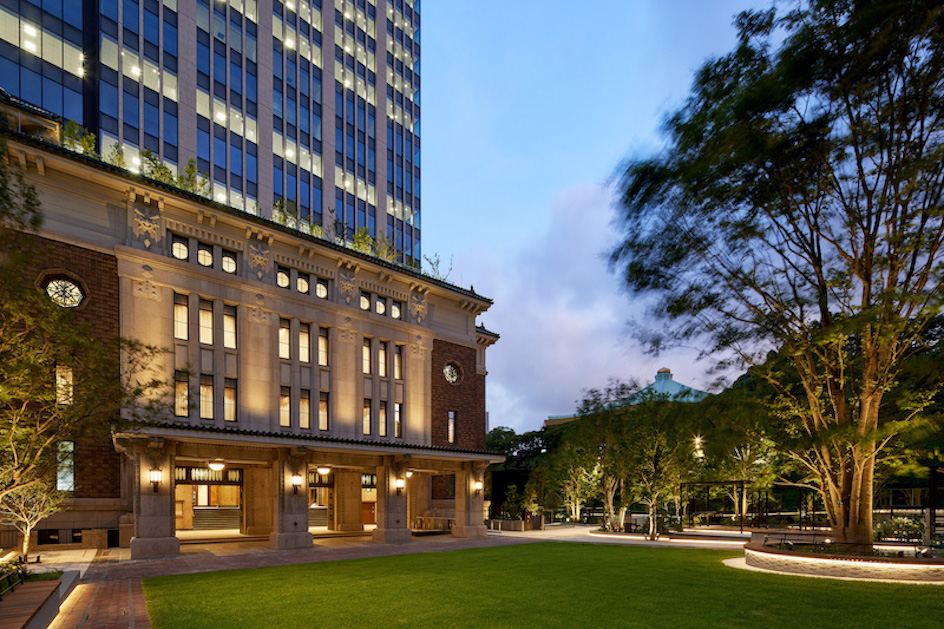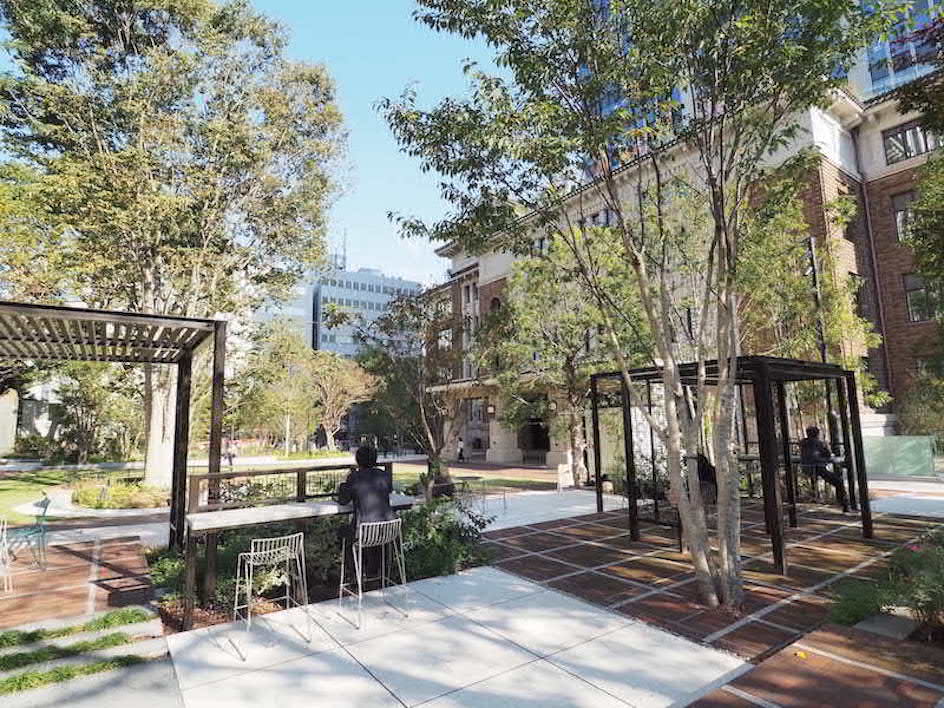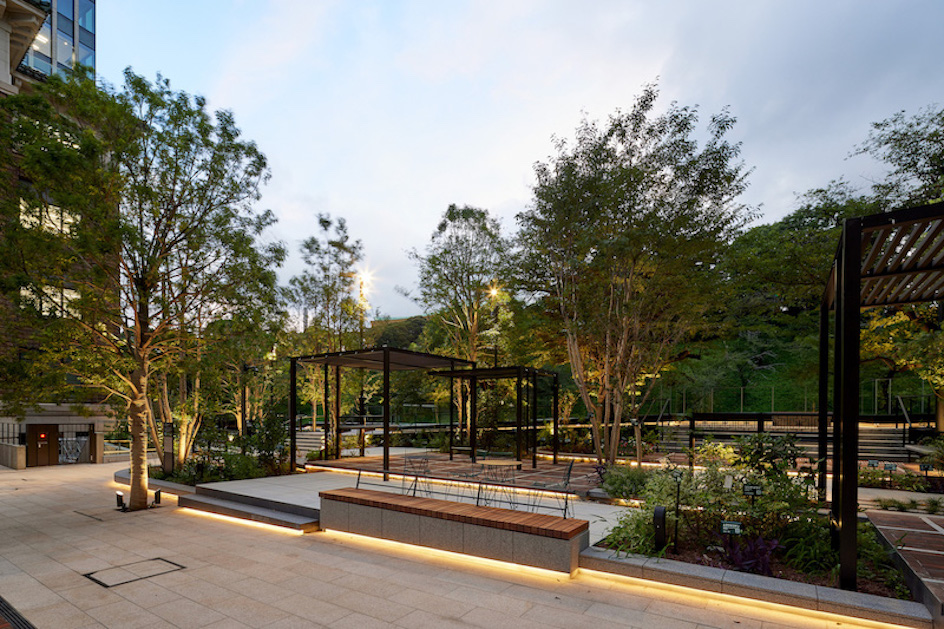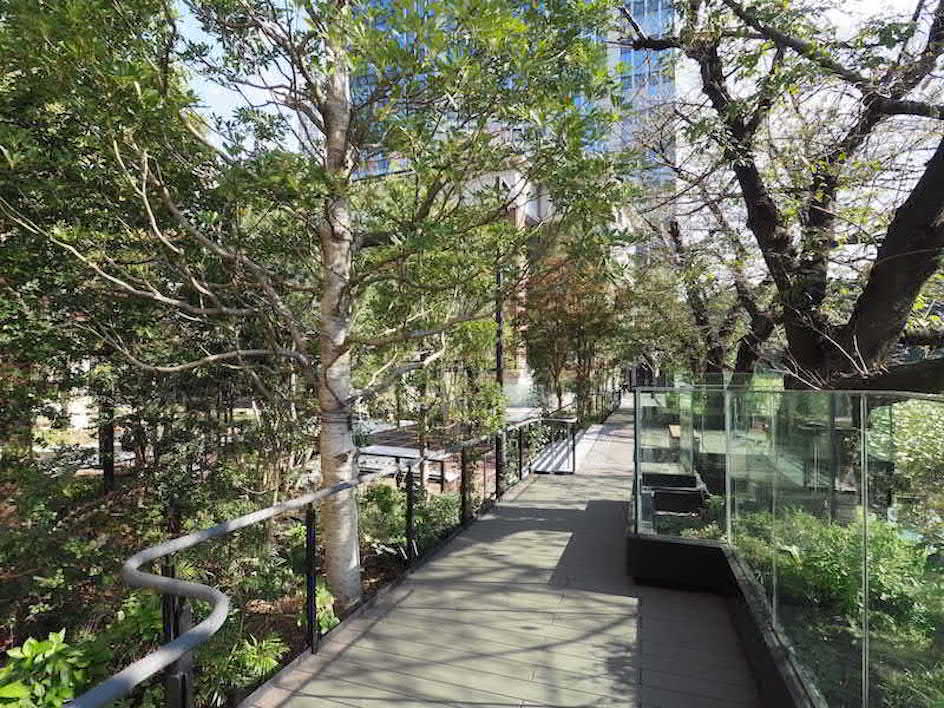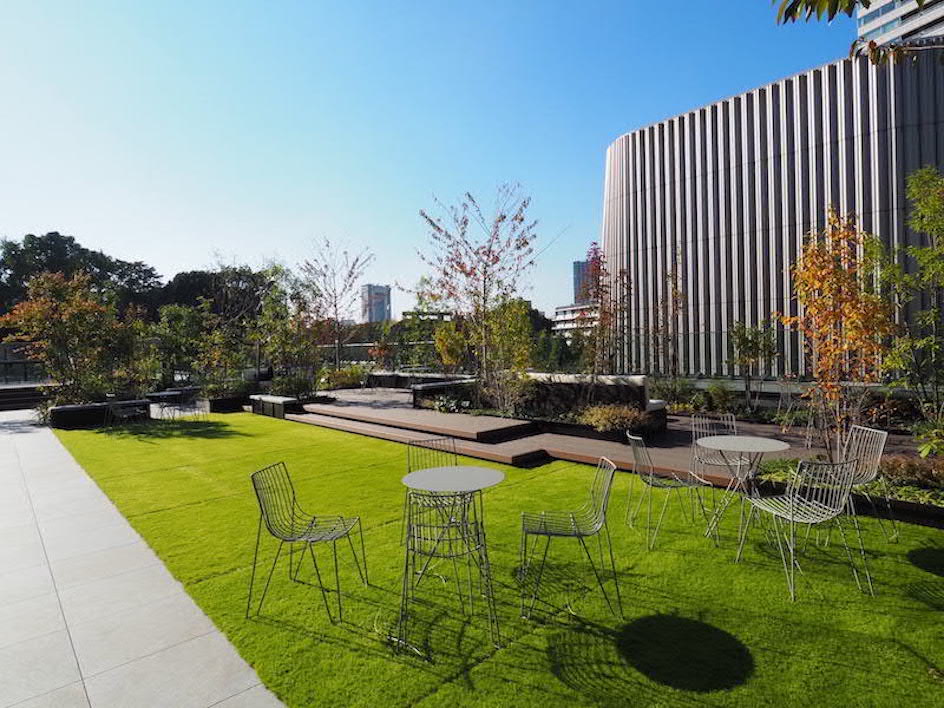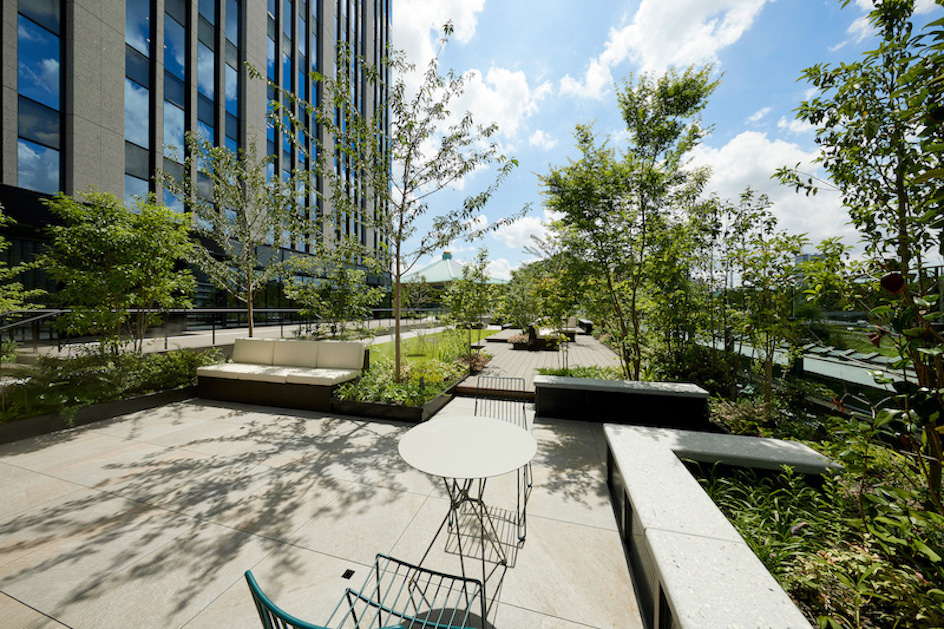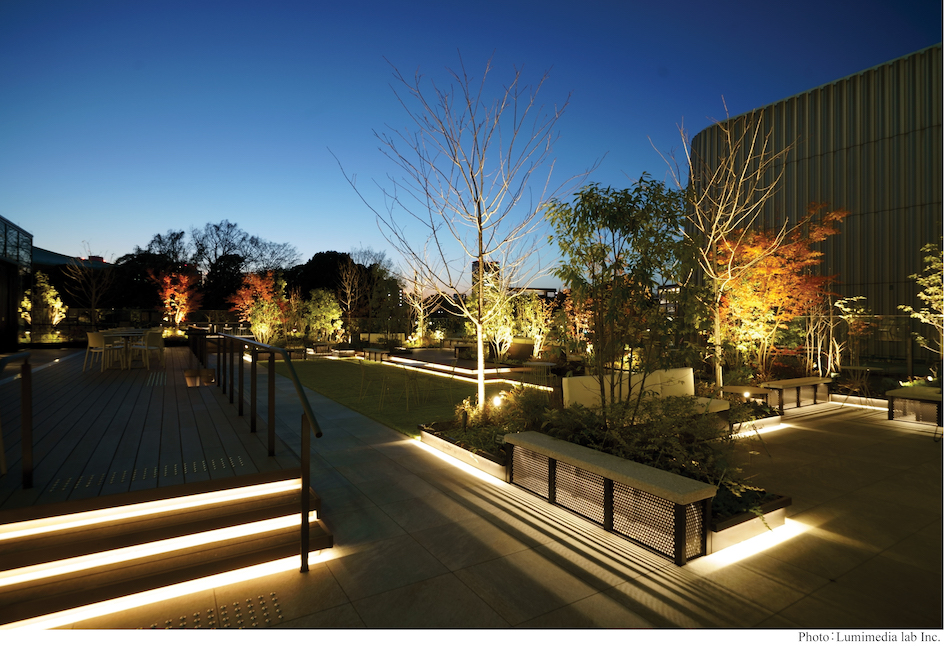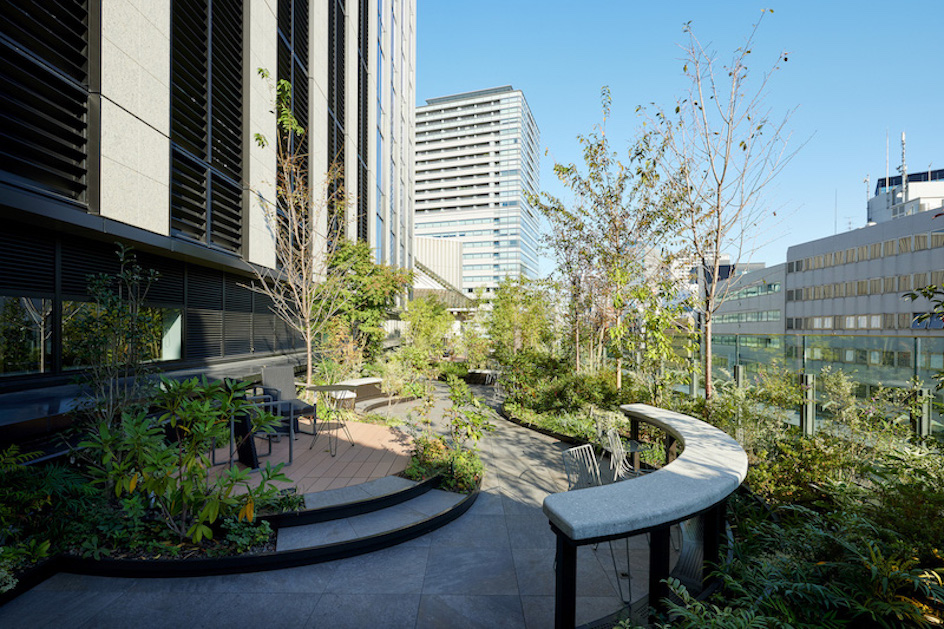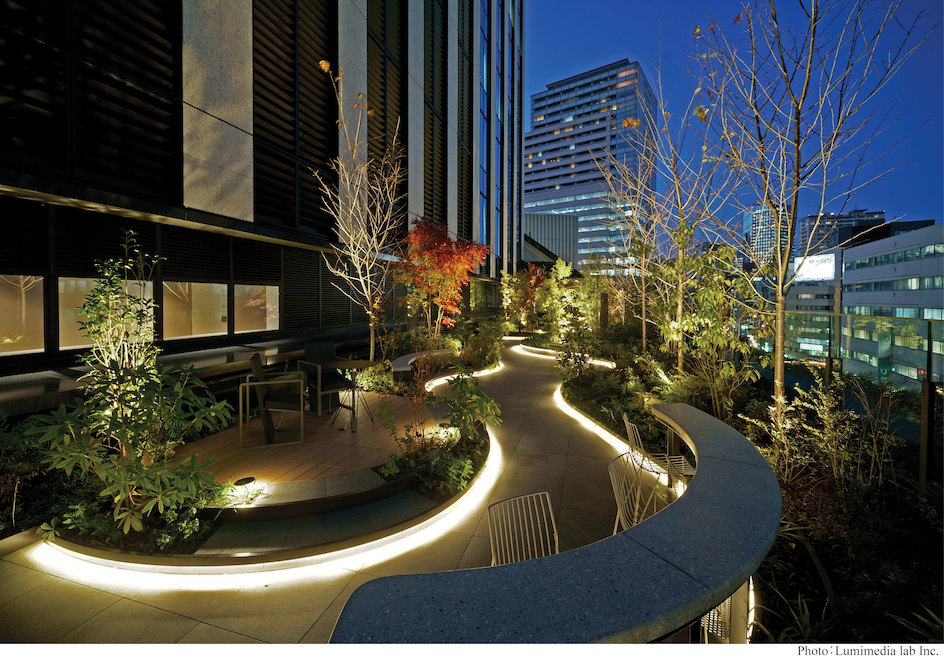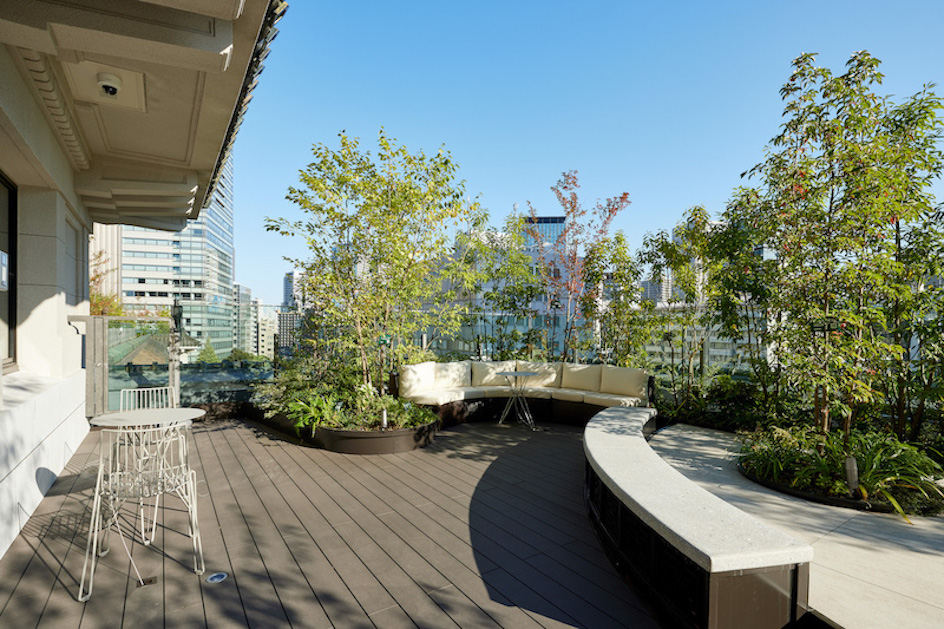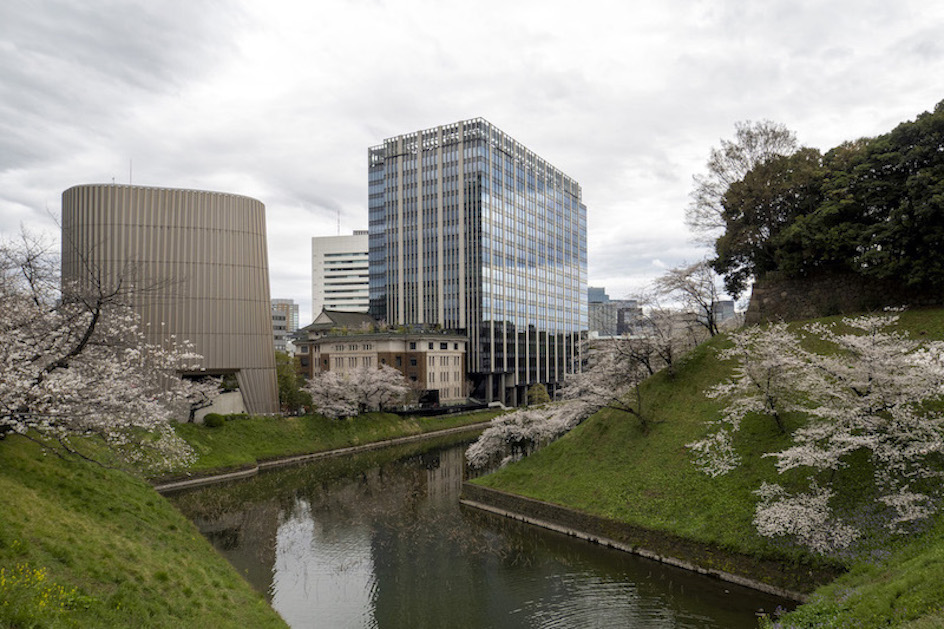 Connecting Environment, History, and People
The site is located on the eastern edge of the Musashino Plateau and is bordered by two contrasting environments: Ushigafuchi Abyss, with Kitanomaru Park on the plateau as a backdrop, and Uchibori-dori Street, with the bustling urban atmosphere of the lowland. The landscape design was required to connect these two environments, and to contribute to the improvement of the town's circulation and attractiveness as a walkable town in the surroundings. Furthermore, in order to achieve the "GREEN WORK STYLE" practiced by the developer,various points of contact between people and greenery are increased throughout the plaza, rooftop garden, and other areas.
Based on this idea, a landscape design was developed on the north side of the site, which includes a series of open spaces in various sizes, along with greenery such as cherry blossoms that extend from the inner moat, to induce pedestrians from the street to the moat.
The three rooftop gardens on the fifth floor of the conservation building are designed to accommodate different uses, with details and materials selected in consideration of load restrictions.
The benches and other furniture installed in various places, including the rooftop garden, are designed to reflect the retro atmosphere and history of Kudan Kaikan and to create a modern space. It is hoped that this landscape design will help to convey visitors the memories of this place, where so much history is etched.
ADDRESS: Chiyoda-ku, Tokyo
SCALE: 8,680m2
COMPLETION : 2022.07
BUSINESS OWNER : Limited Liability Company Novegrande (Tokyu Land Corporation and Kajima Corporation)
COLLABORATION / ARCHITECT : Kajima-Azusa Design and Construction Supervision Joint Venture
LIGHTING: Lumimedia lab
AWARD:The 32nd Green Environment Plan Grand Prize, Urban Greenery Organization Prize (2021)