PATRIE+KMOPA
周辺環境との対話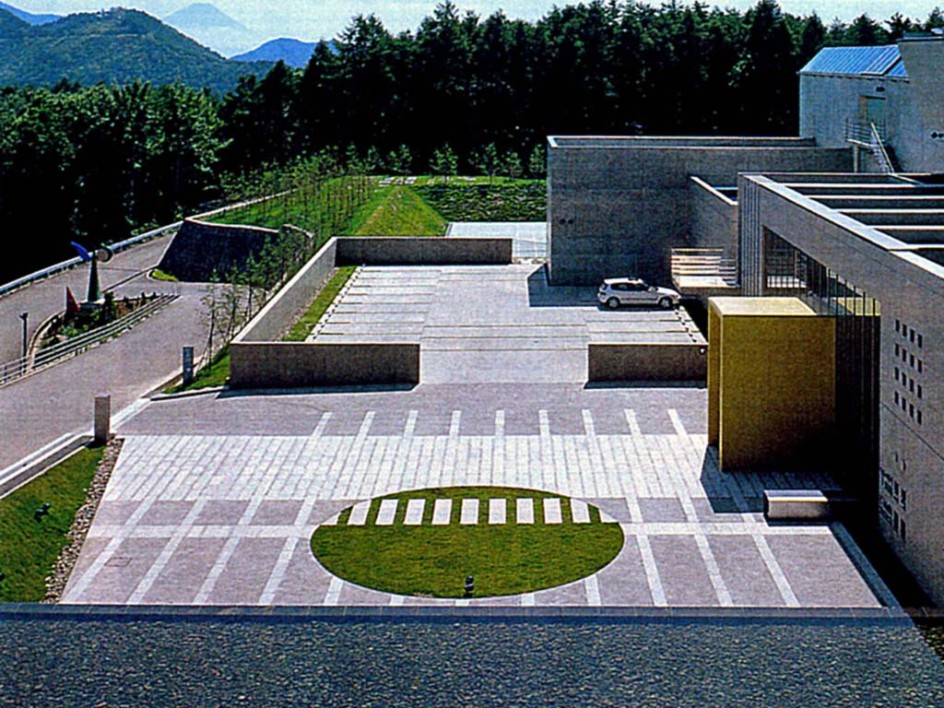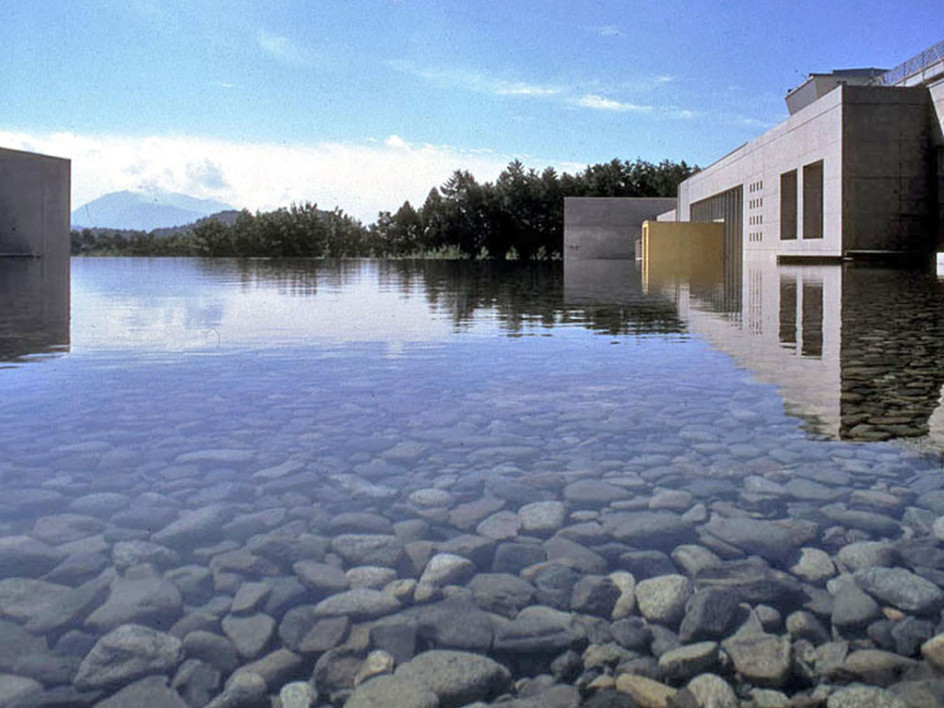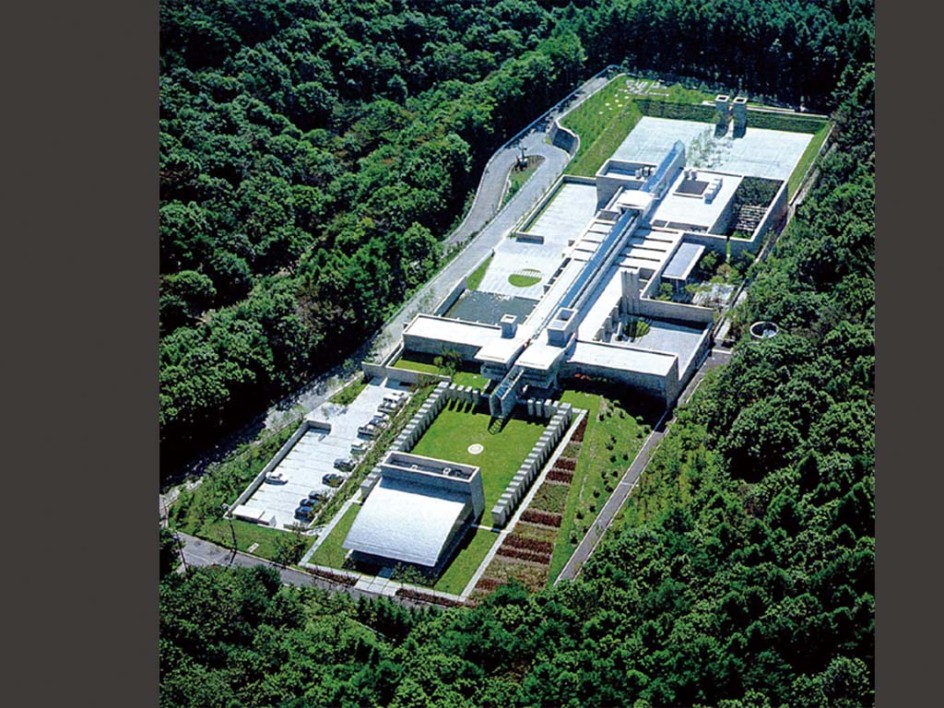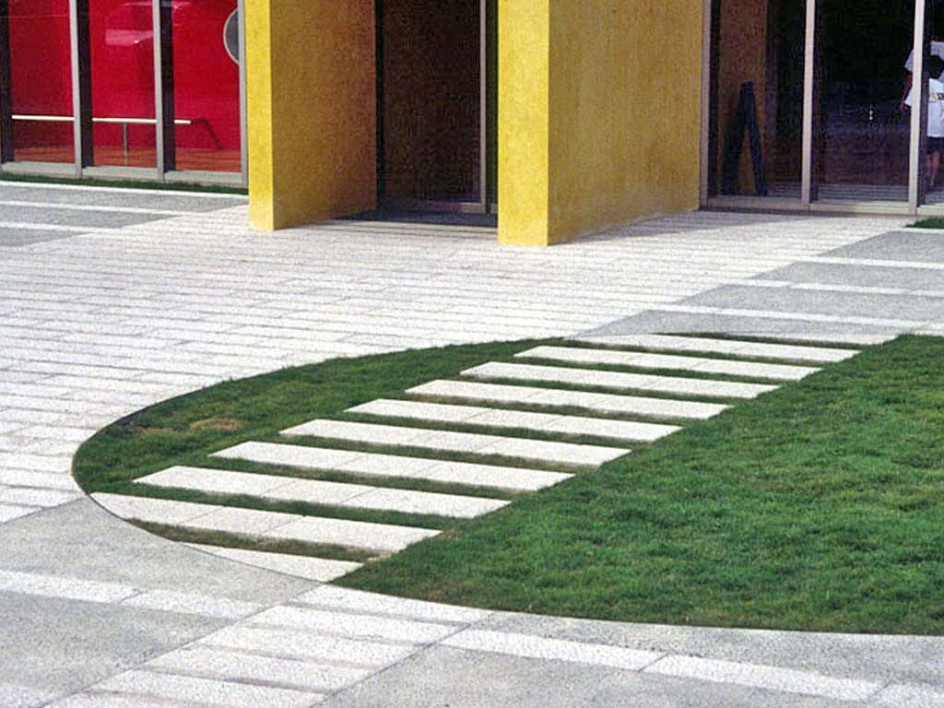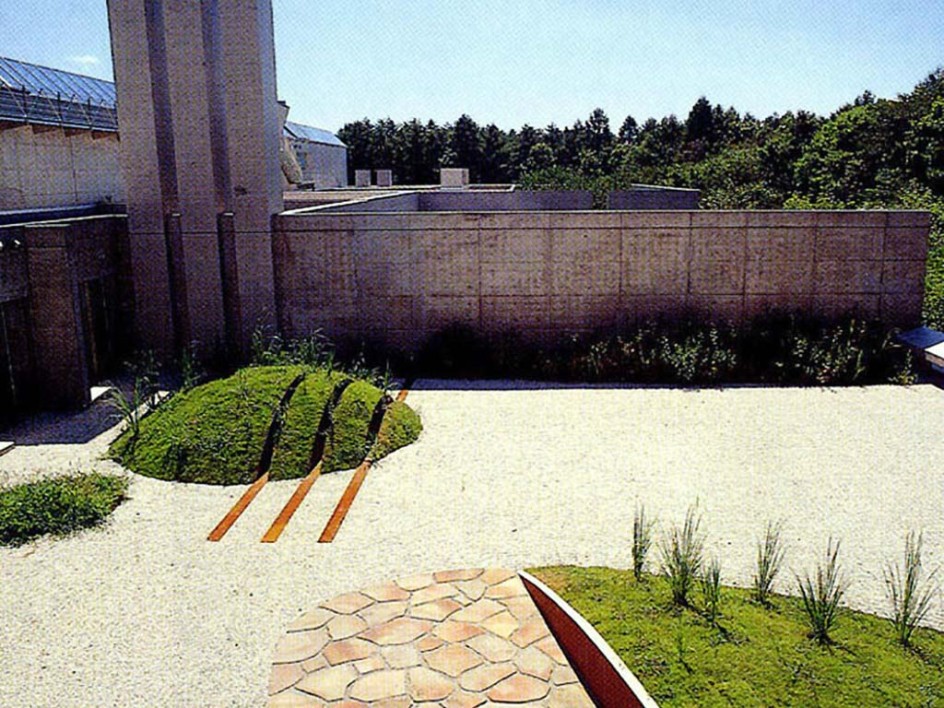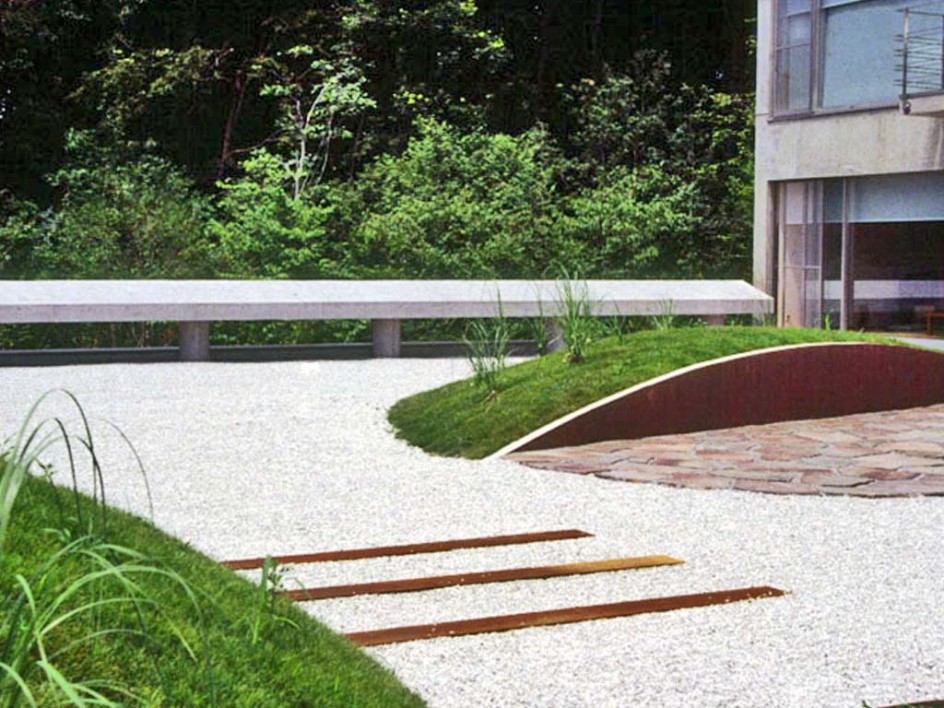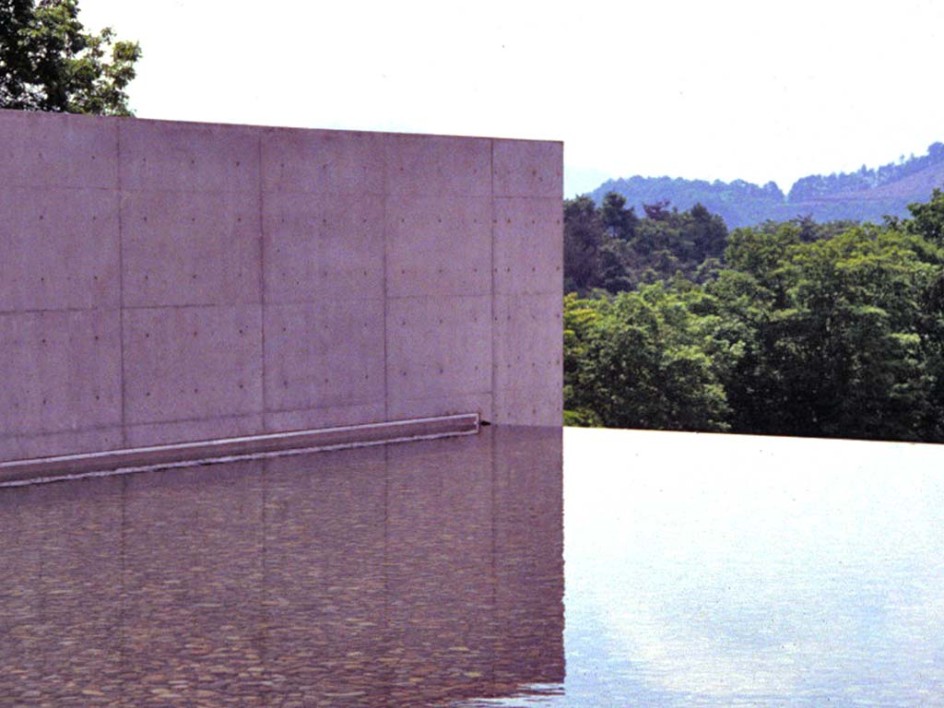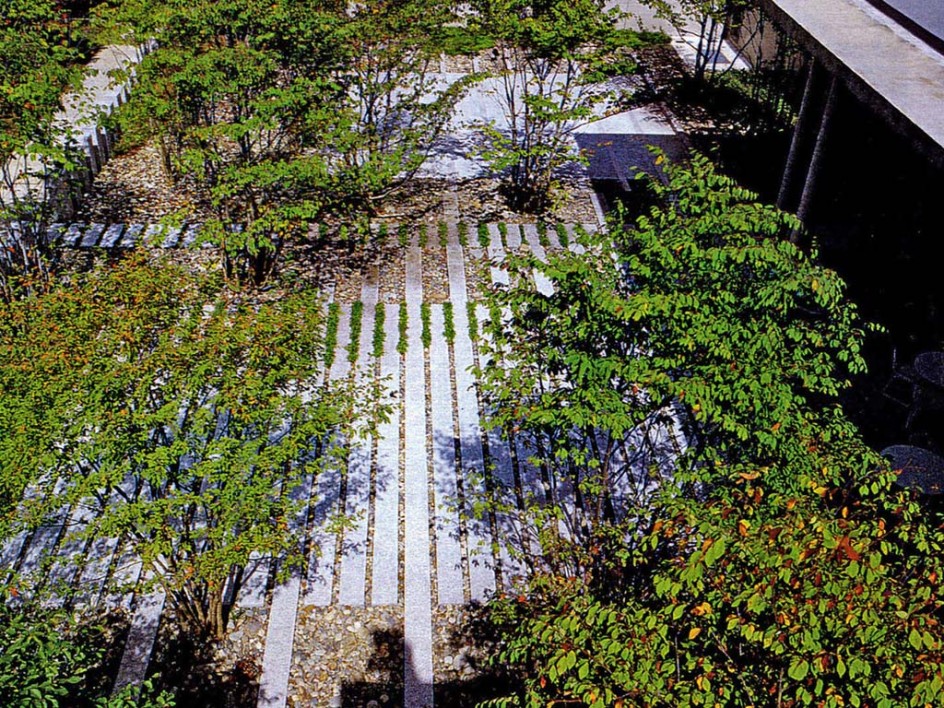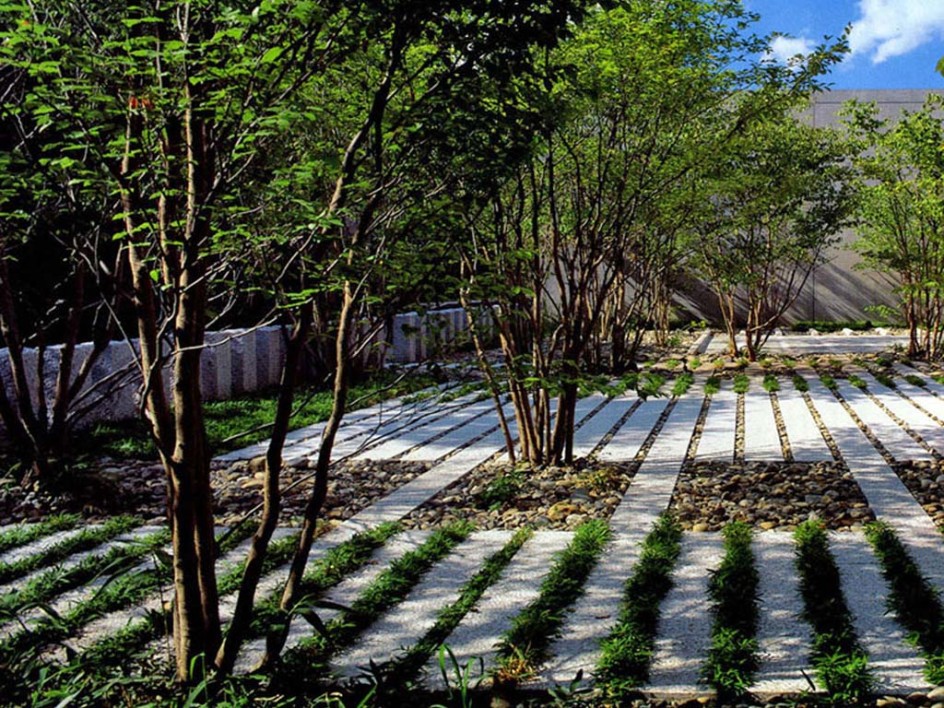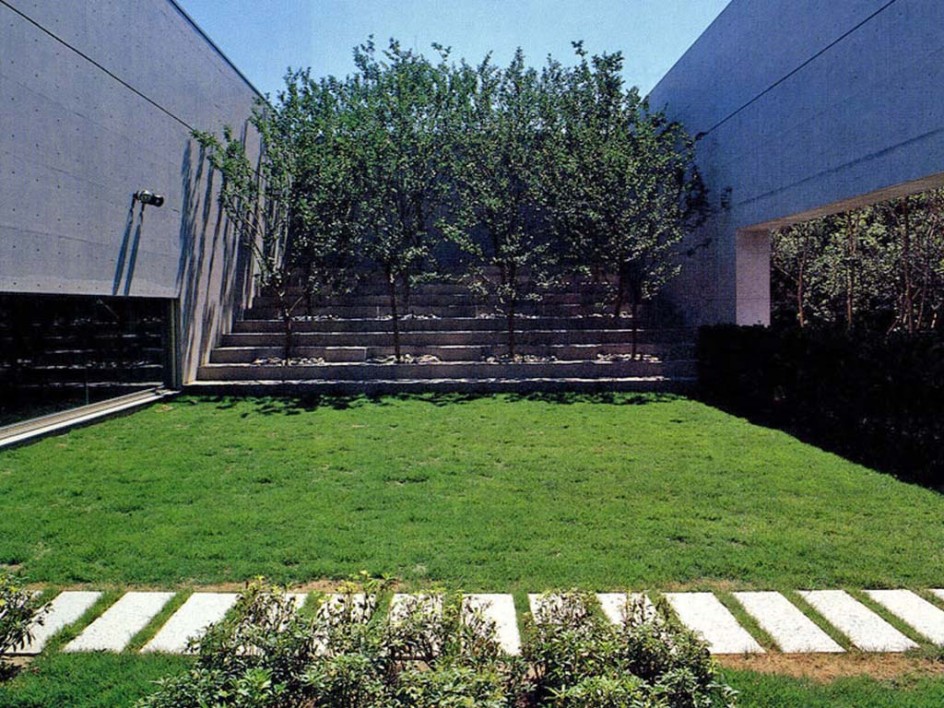 周辺環境との対話
This site is situated on the gentle slopes of a south facing hillside surrounded by red pines, Japanese larch and silver birches, with views of Mount Fuji from the front and Yatsugatake from the rear. The from of the building helps it to take its place in the rich and ever changing natural environment in which it stands. Open, closed, transparent and framed spaces are interspersed sometimes vertically and sometimes horizontally in various places. On the whole, all parts of the building, which come in direct contact with the outside, have set up some form of dialogue with the surrounding environment.
The three gardens of light, which have been punched into the fabric of the building, are surrounded by walls and the only way of communicating with the other environment is by looking up towards the sky. The two spaces located at the top of the slope serve to heighten the feeling of the viewer as water and grass have been introduced here as a means of disassociating them from the surrounding environment. The main role of the greenery in the spaces, which are open horizontally to the outside, is to provide a frame for the walls of the building, the greenery being arranged as if it permeates from the surrounding area. Both the spatial maturity which comes with the passage of time and the seasonal cycle are manifested by the changes in vegetation.
ADDRESS :Kitakoma-gun,Yamanashi
SCALE :  18,642m2
COMPLETION :1995.03
COLLABORATION / ARCHITECT :A.KURYU ARCHITECT & ASSOCIATES Co.,Ltd.