Inagi Nagamine Housing Area, Tama NT
地域の環境構造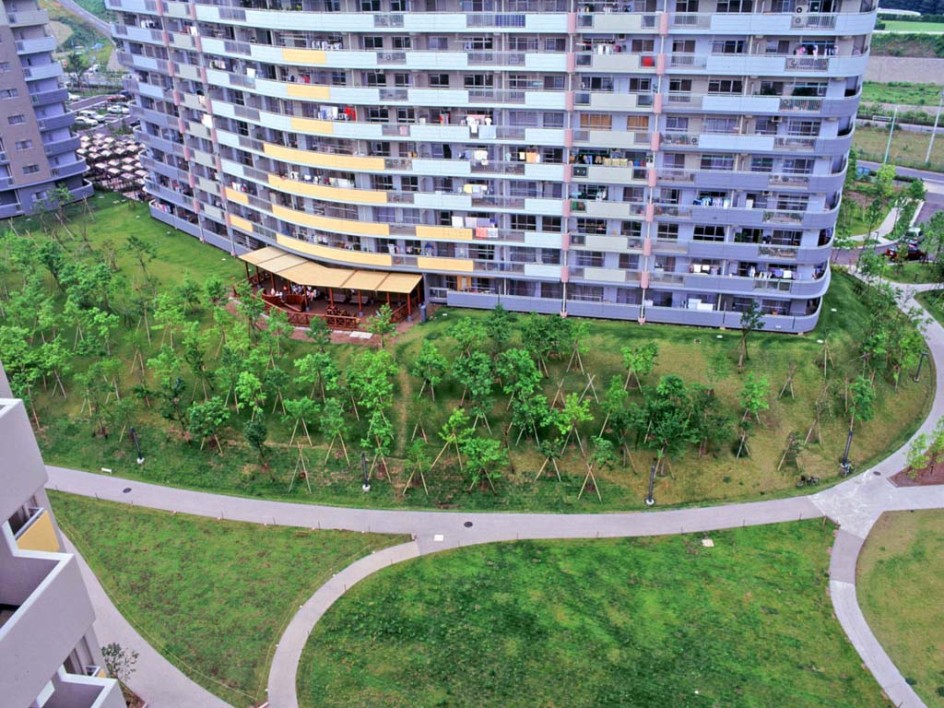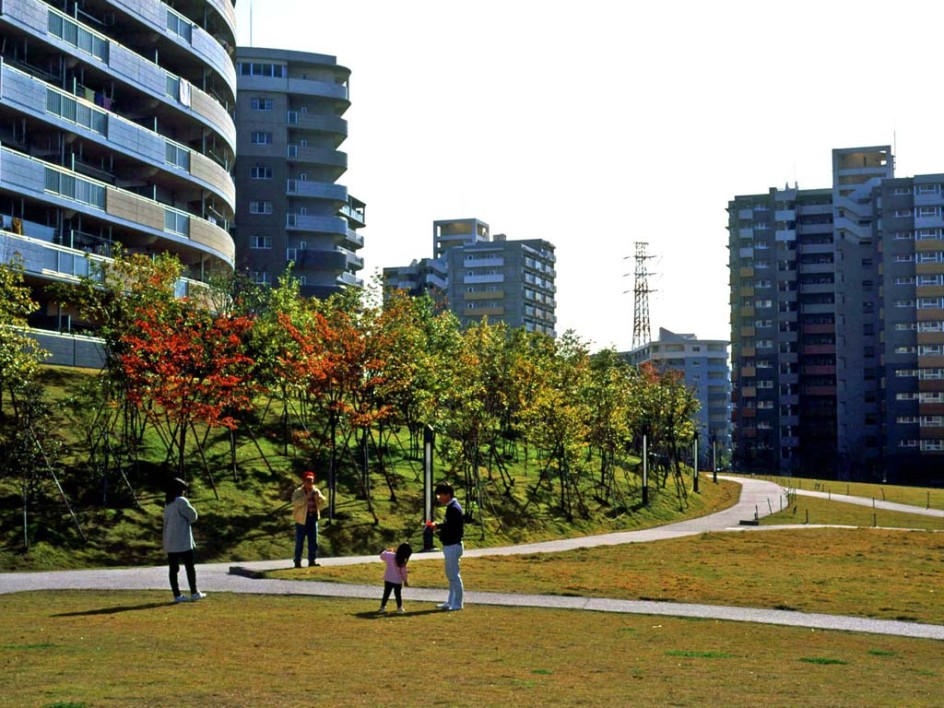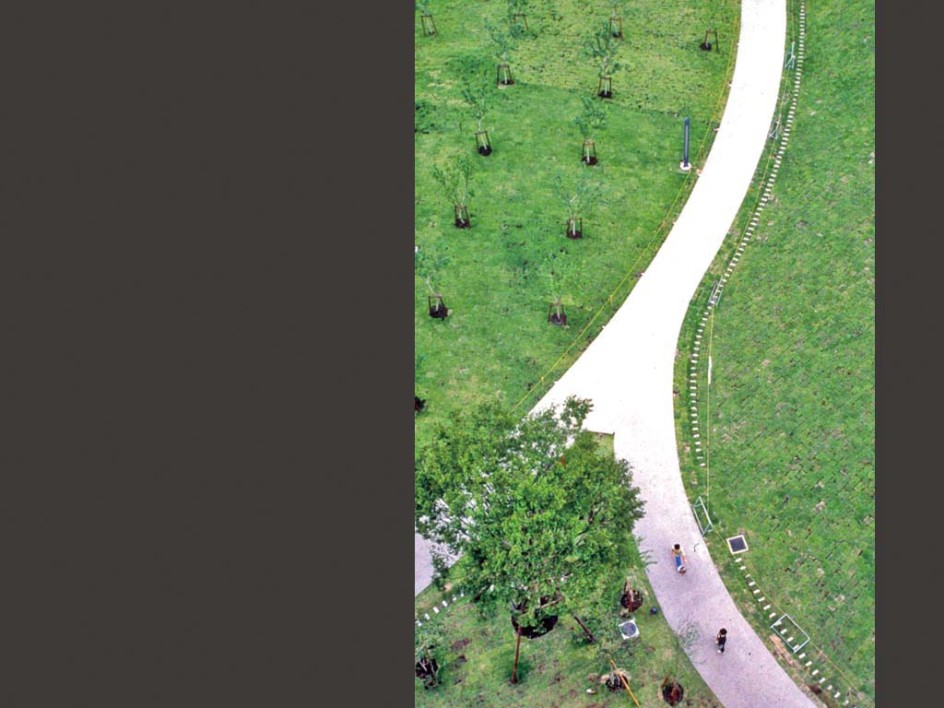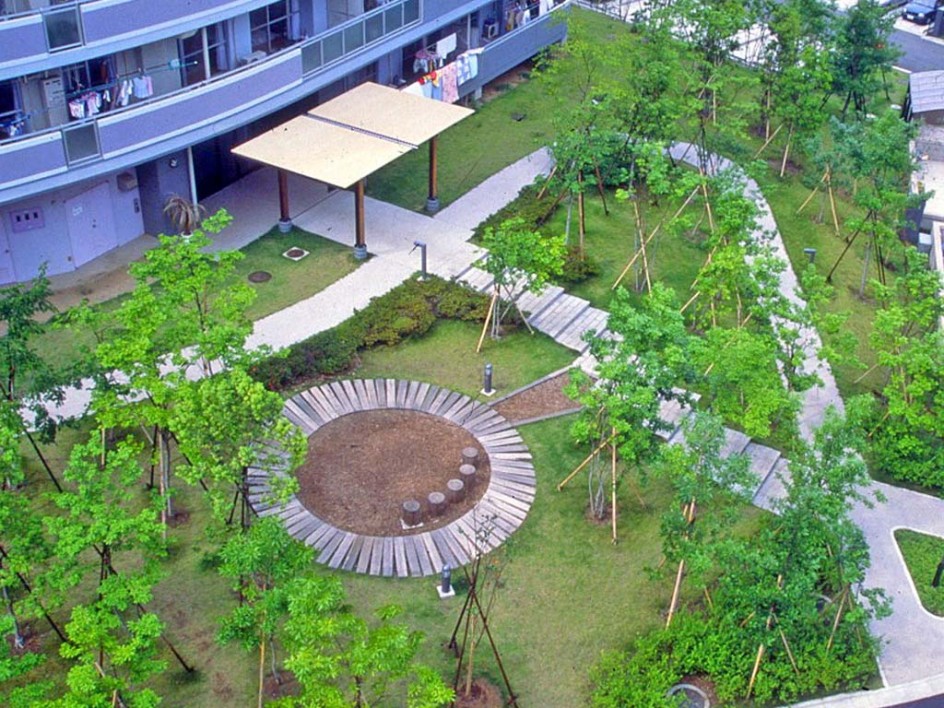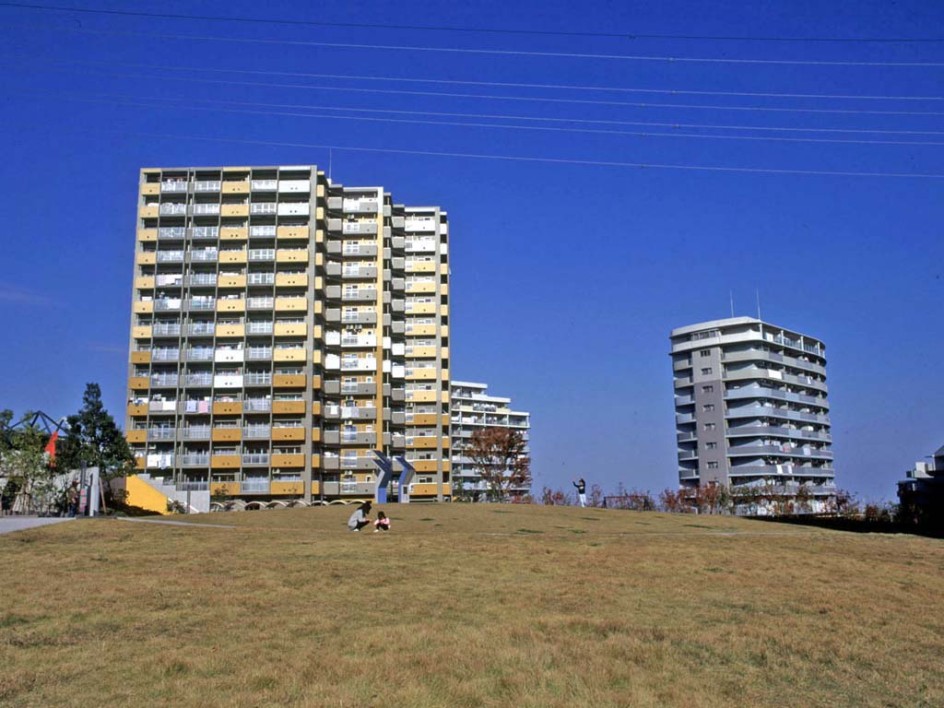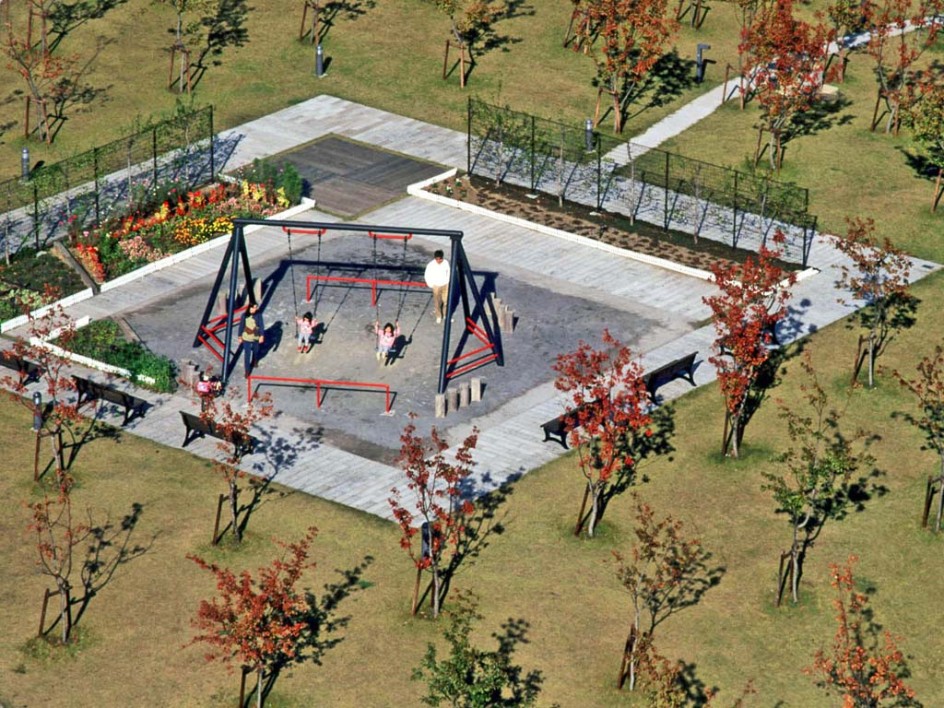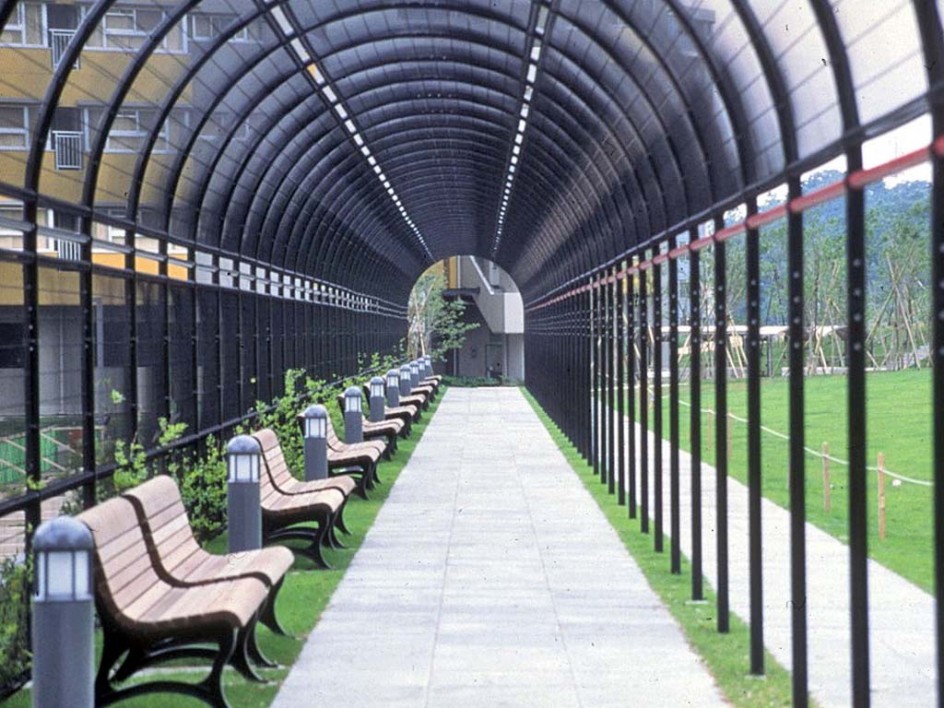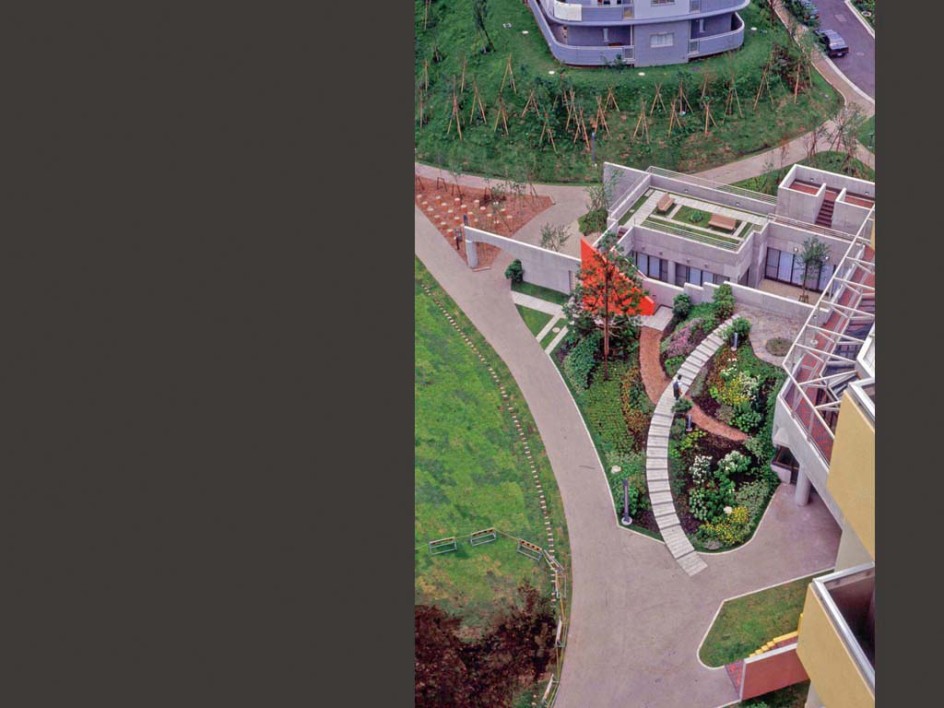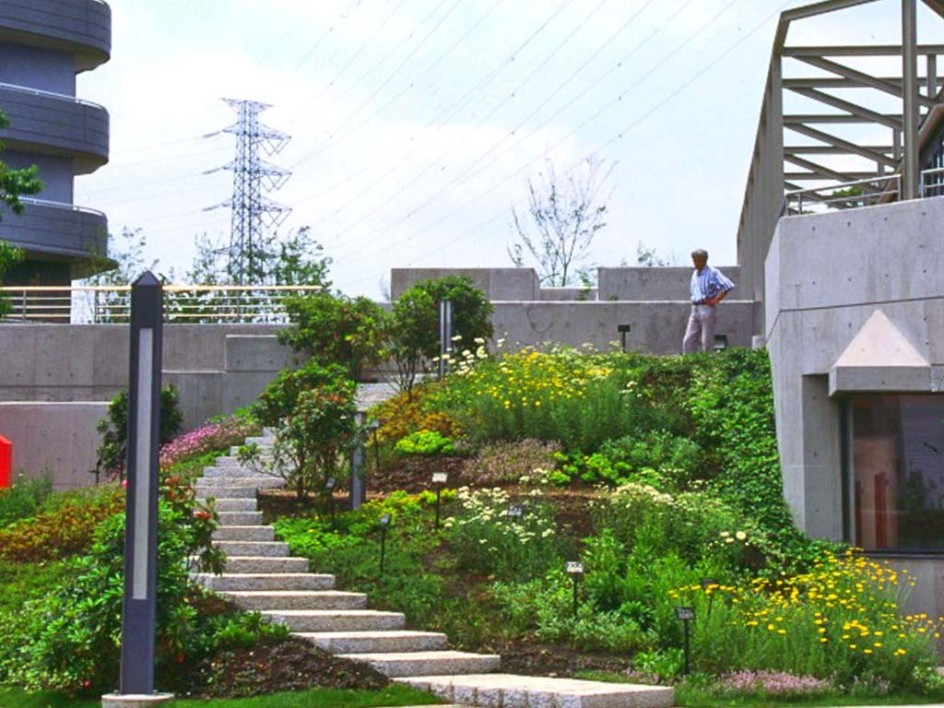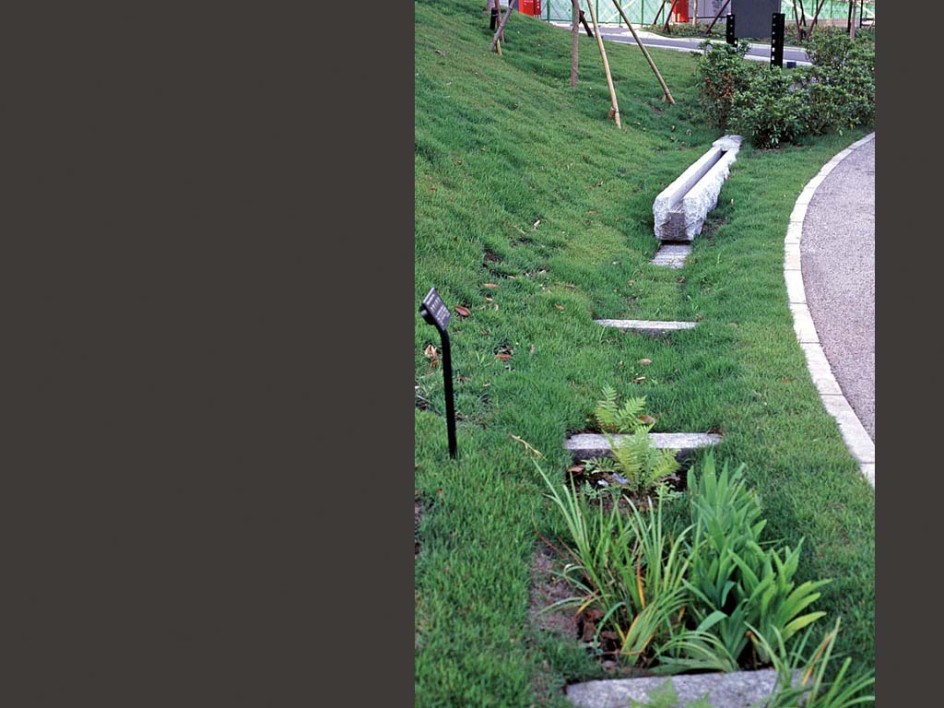 地域の環境構造
The provision of collective housing means that it is possible to create large open spaces with an urban character. As one of the most important outcomes of Modernism in architecture and urban planning ,this approach became a reality for the Inagi-Nagamine district by being able to incorporate the structure of the surrounding area into our scheme.
Inagi is situated in a suburban agricultural region where fruit is the main produce. On the south side of this 11ha block, we recreated characteristic regional views of orchards by planting a grid of apricot trees. An area of mixed trees including quercus acutissima, quercus serrate and styrax japonica has been established on the south side of the two slab-like housing blocks situated at the top of the site's southern slope. With the herb gardens, we based our designs on completely different ideas namely play lots, color and cookery, and created one as a community unit for each block. Then there are the sweepingly curved roads and the gently undulating areas of greenery which consolidate all these. Along the side of the roads, there are natural gutters in which granite paving stones have been laid. There is not a sign of a single fence which usually denotes the boundary of an owner's property and its management.
The amount and quality of outdoor space allotted to the inhabitants of thiss new town of 2,500 families in this landscape design experiment make the inhabitants really feel it belongs to them.
ADDRESS:Inagi,Tokyo
SCALE:109,700m2
COMPLETION:1996.05
BUSINESS OWNER:Housing and Urban Development Corporation