Tokyo Garden Terrace Kioicho
Town in the garden of 3-D circulation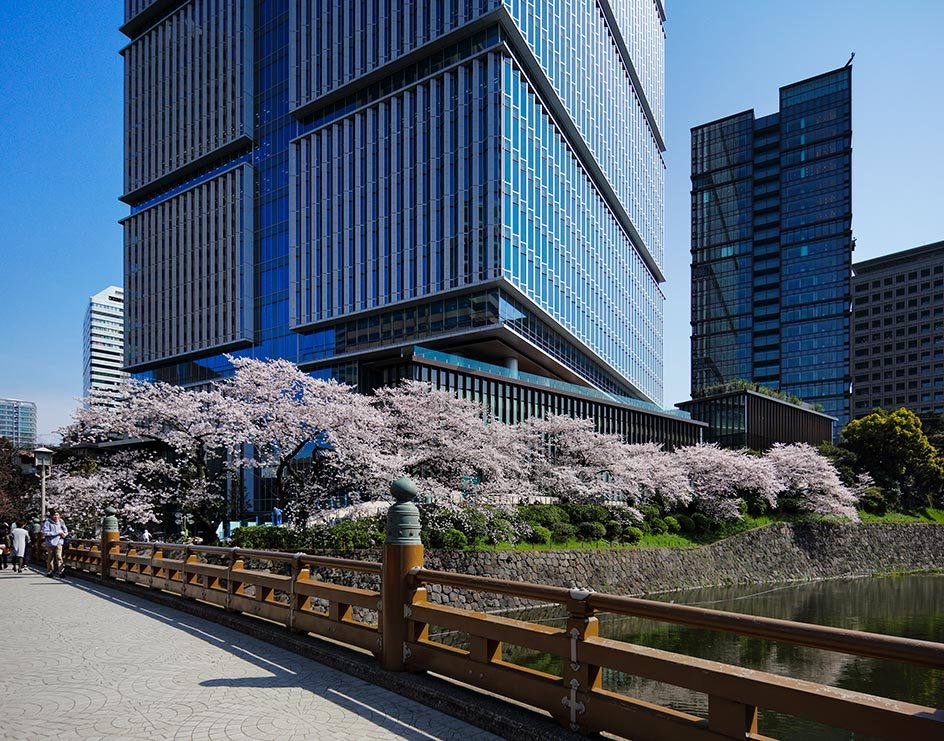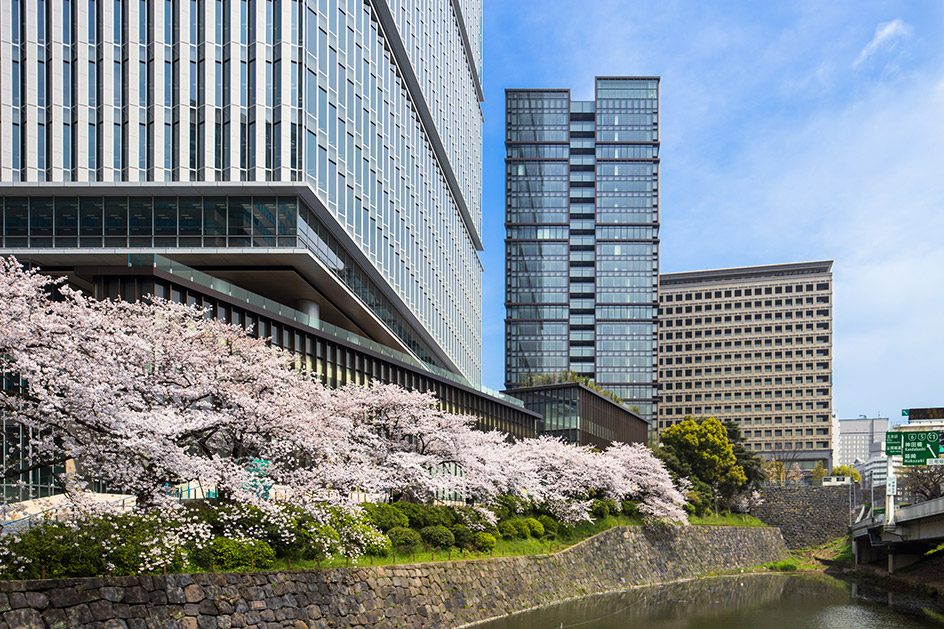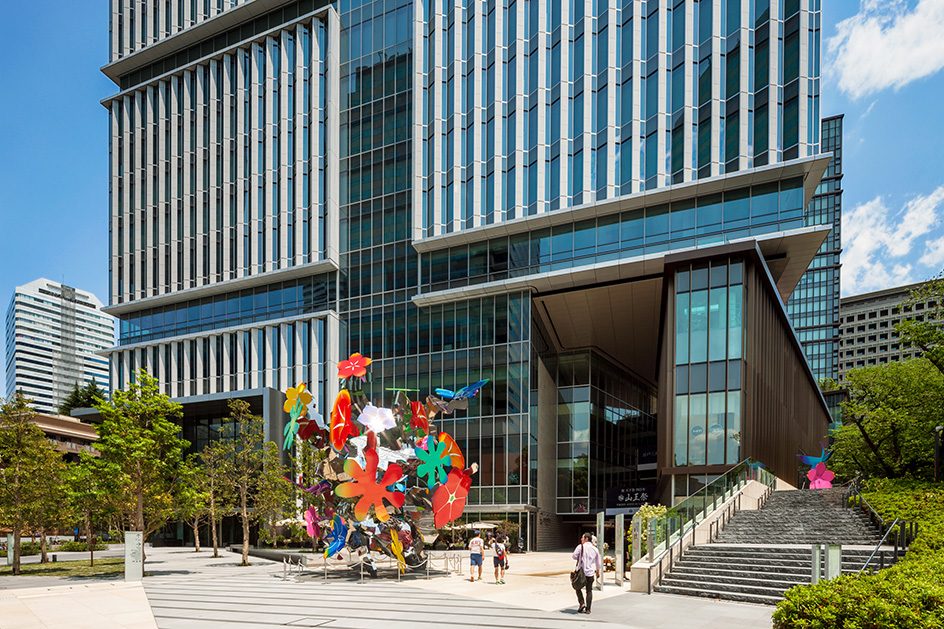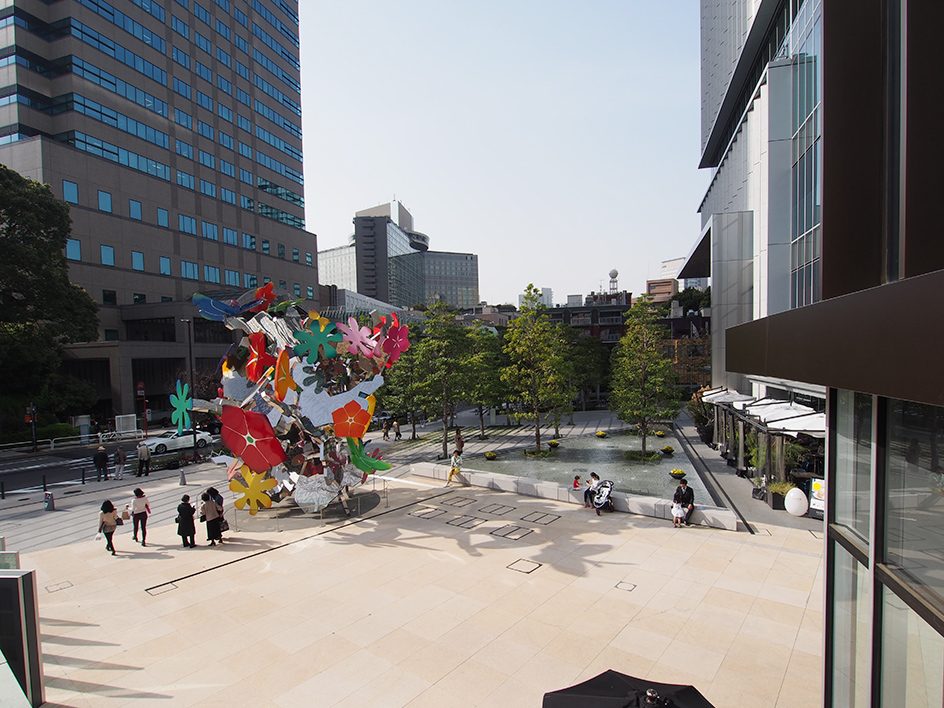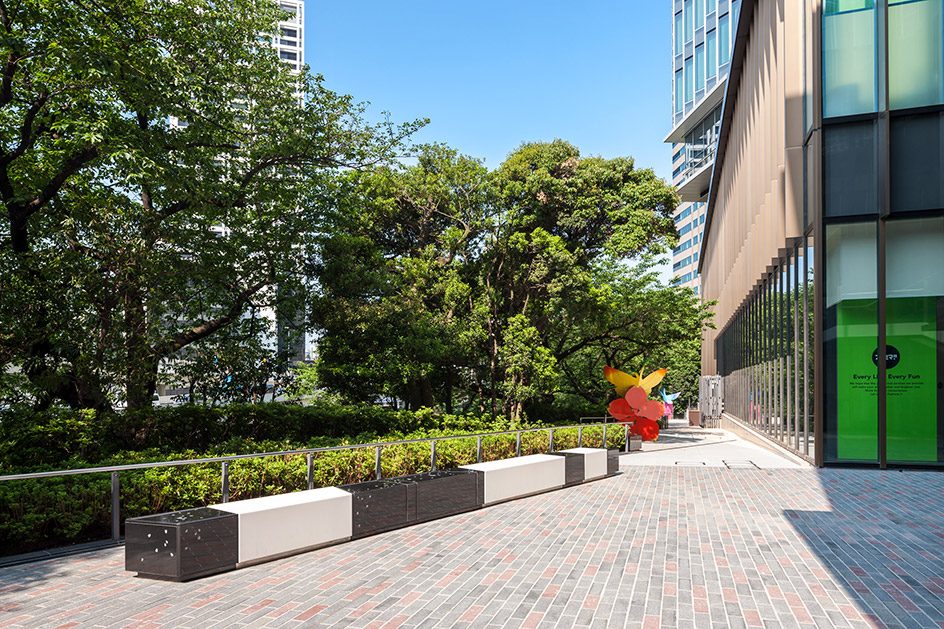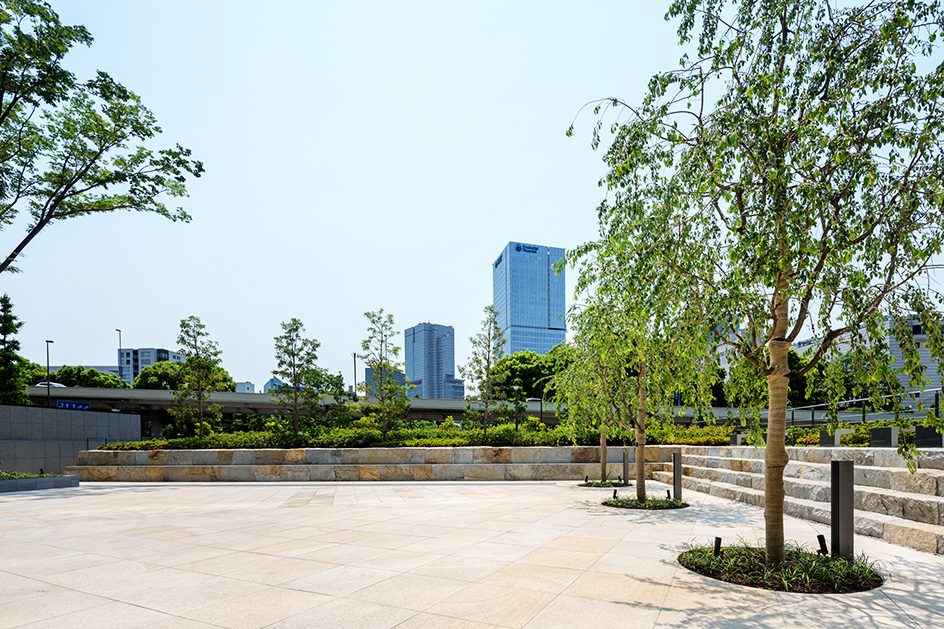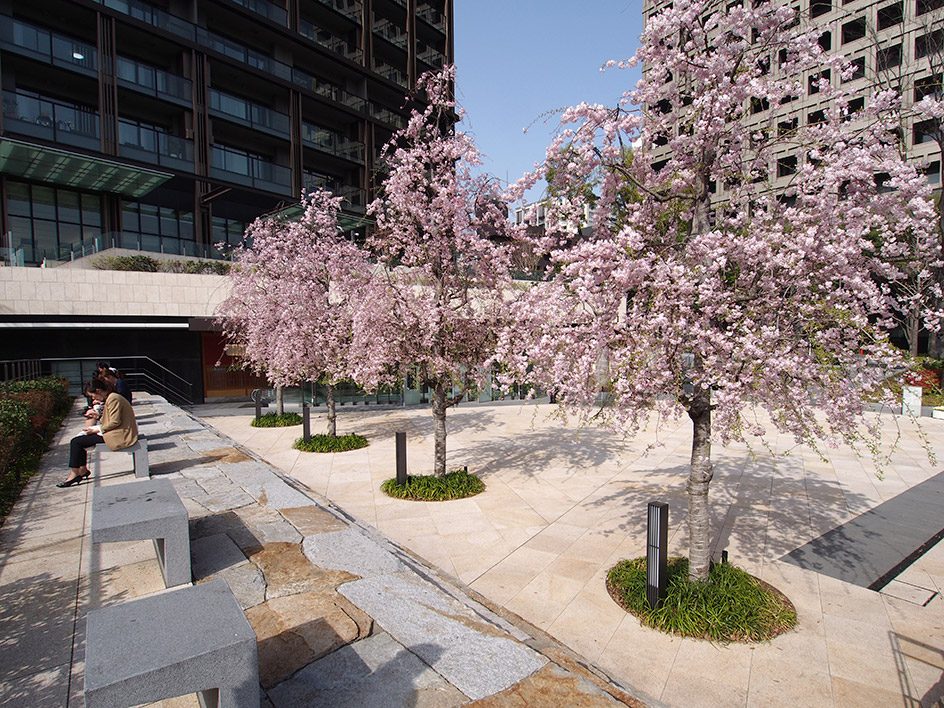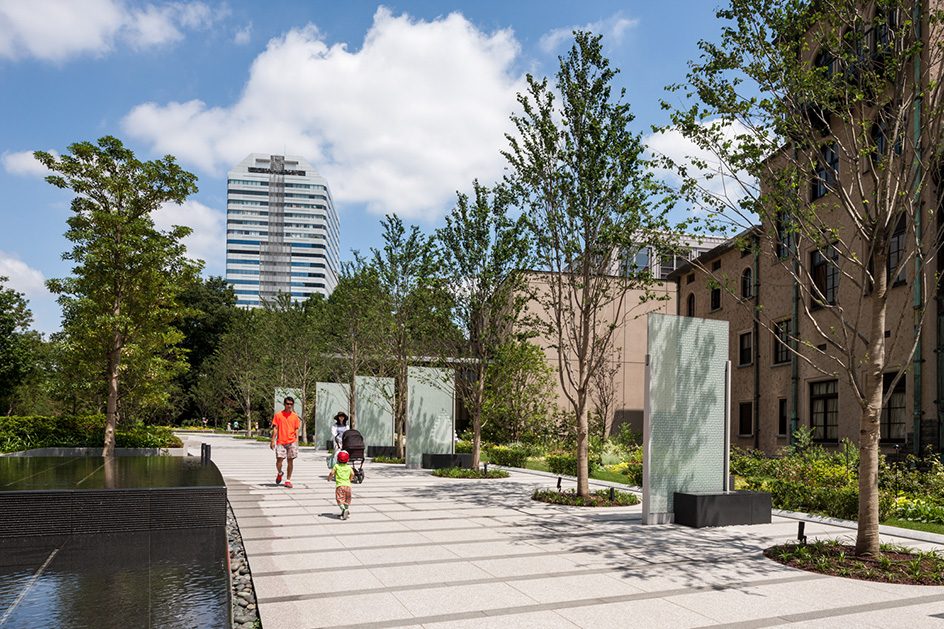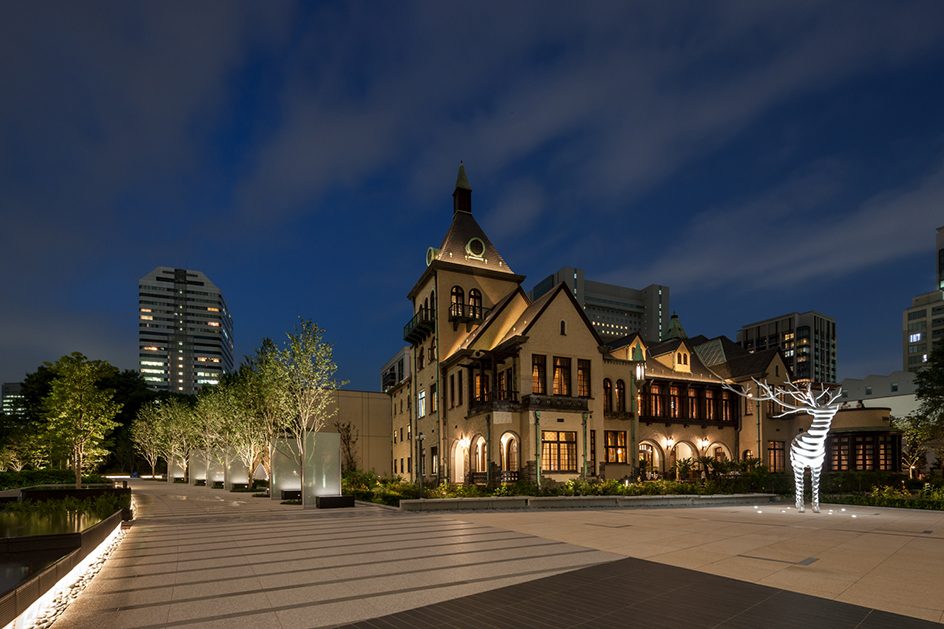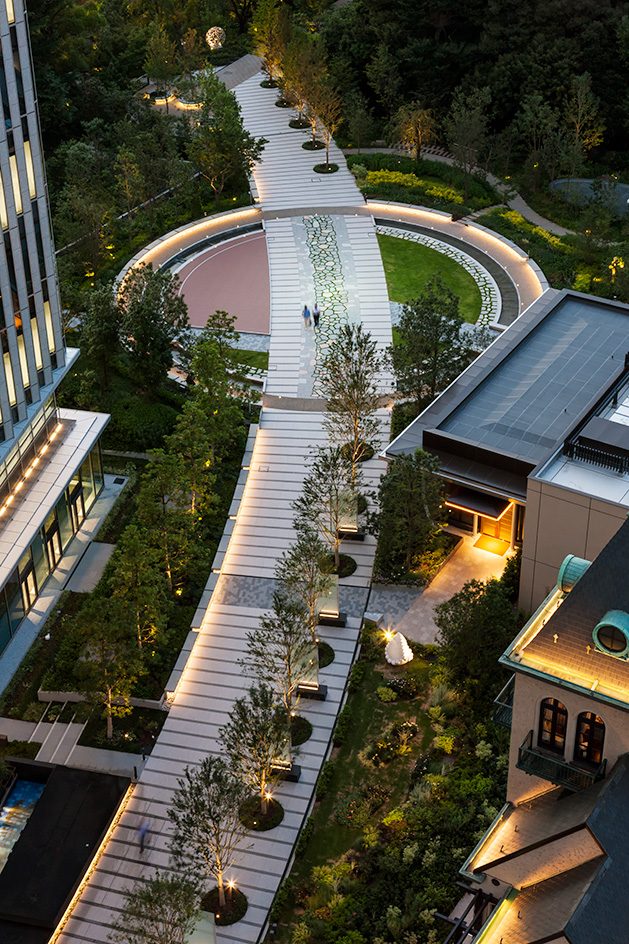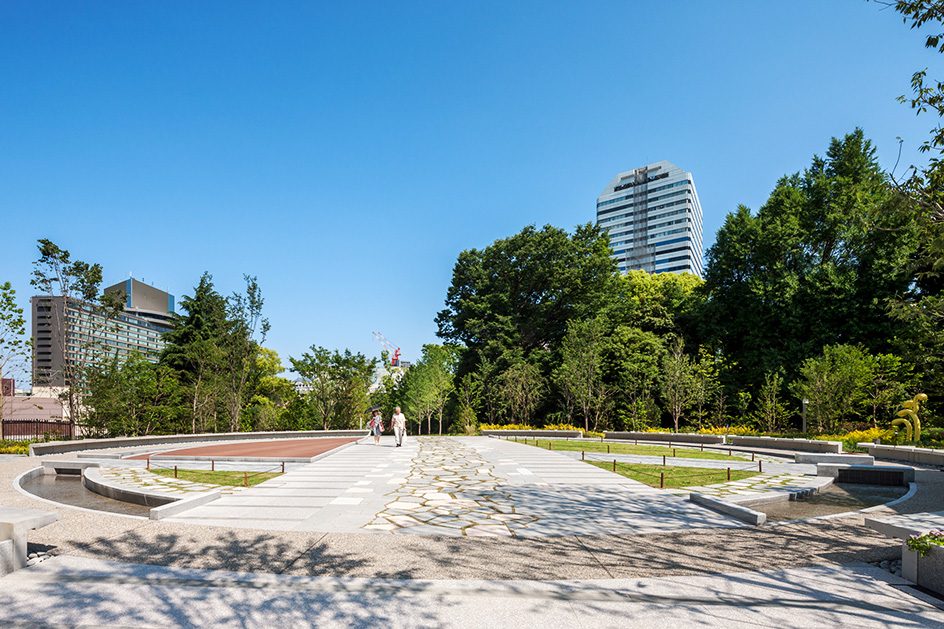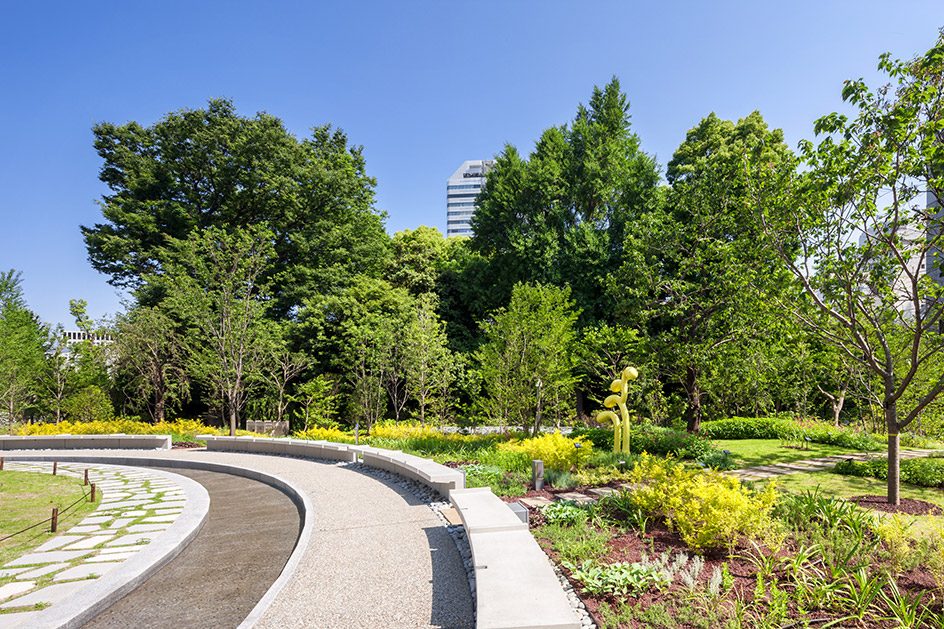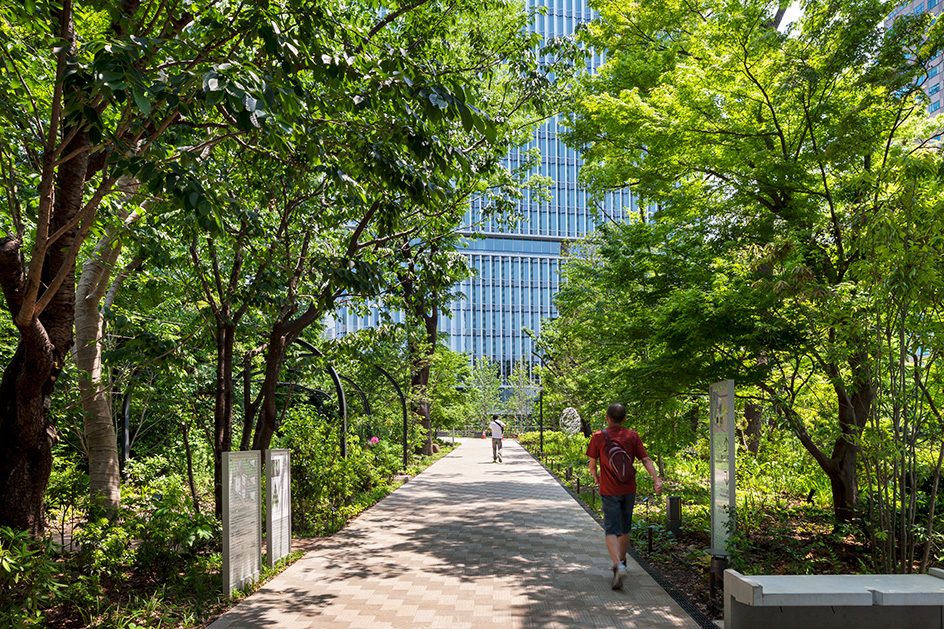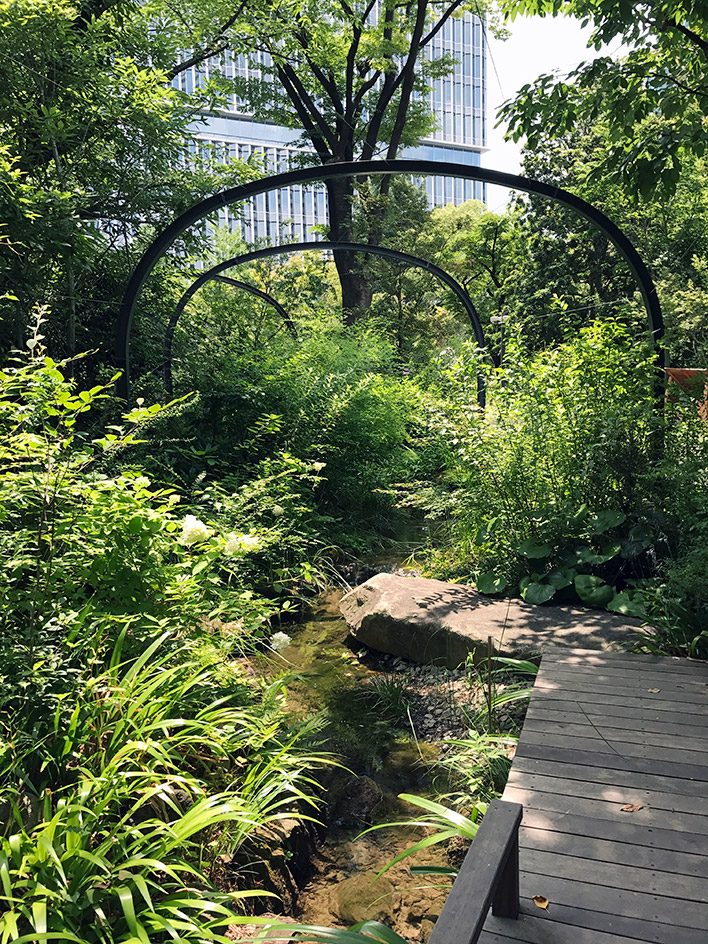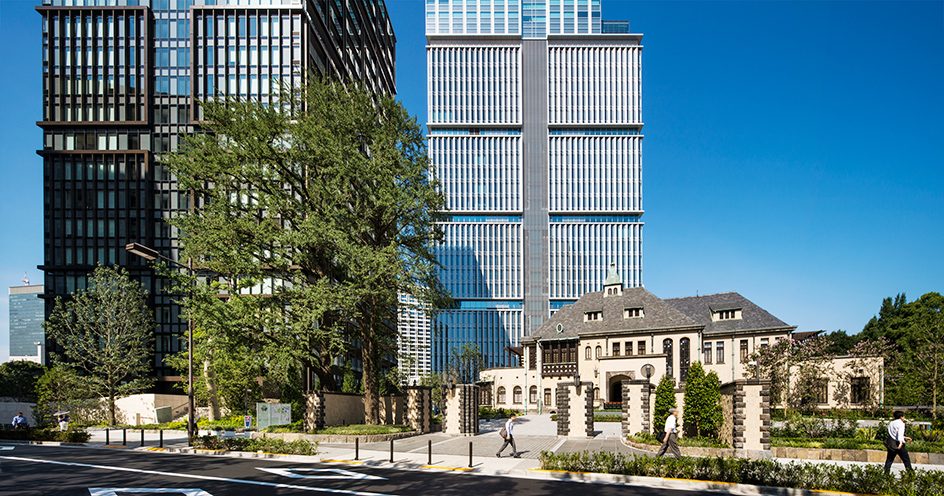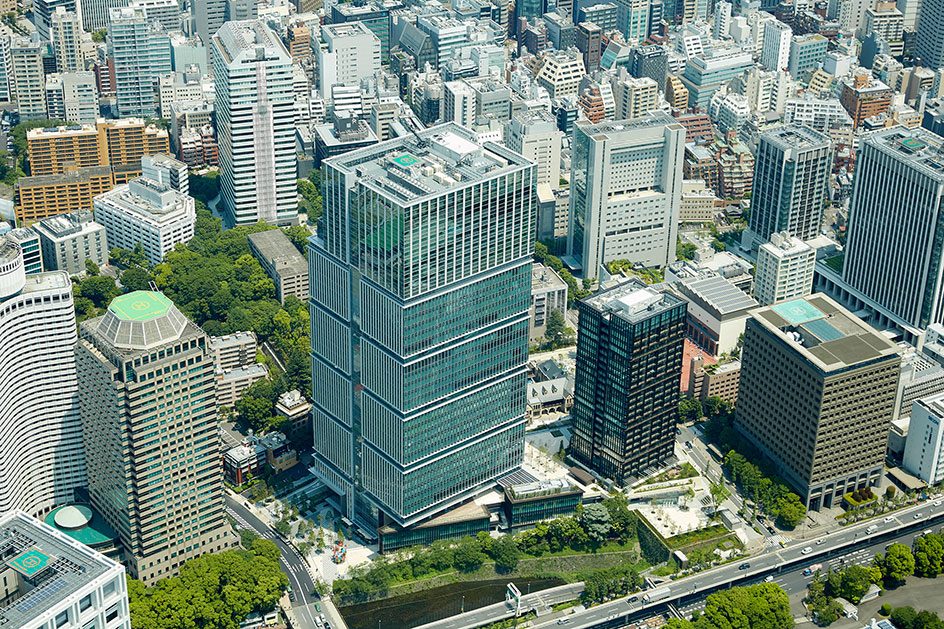 Town in the garden of 3-D circulation
Integration of three axial spaces and pedestrian promenade along the historical remains forms the basic landscape structure and framework of Tokyo Garden Terrace Kioicho. A wide variety of visual sequence in this landscape framework will be emerging at the following seven nodal areas and spaces. ①Kioicho Plaza on the west, ②Akasaka Gomon Plaza on the south-east corner, ③Pedestrian promenade and alley lined with matured cherry trees along Benkeibori mote, ④Center Square in the middle of the site, ⑤Historical Plaza in front of the Old Li Wong Family Residence, ⑥Kioich Garden full of greens and flowers, ⑦Kioicho Town Forest leading to Shimizudani Park. Design with simple lines and forms on the ground surface provides the settings in which historical remains and structures, characteristic façade of the new architecture, and various art works will develop stately atmosphere in the spaces. Stone materials of cool color and texture, planting design balanced between preserved existing trees and newly introduced vegetation, moderate and stable movement on the surface of water features, all of these will be complementary each other and coordinated into sustainable landscape that matures through the course of time.
Seven Landscape Scenes for Visual Sequence
Three spatial axes set parallel in north-south orientation are primary structure organizing the landscape framework of Tokyo Garden Terrace Kioicho. A series of continuous urban plazas along Kioichodori Street on the west projects a contemporary image of global TOKYO, the axial townscape along Princedori Street or Swazaka Street on the east casts an image of modern Tokyo, and a wedge of green volume intruding into the block from Shimizudani Park on the north will symbolizes the future image of an urban nature in the middle of Tokyo. Also, these axial spaces are terminated and connected each other at the east-west pedestrian promenade along Benkeiboi moat that represents an inherited historical image of Edo. Integration of three axial spaces and historical landscape elements within the framework of the project site will deliver memorable landscape rich in diversity and stately atmosphere.
ADDRESS : Tiyoda-ku,Tokyo
SCALE : 30,300m2
COMPLETION : 2016.07
BUSINESS OWNER : SEIBU PROPERTIES INC.
COLLABORATION / ARCHITECT : Kohn Pedersen Fox Associates, Nikken Sekkei , LPA
AWARD:37th green city Award (Organization for Landscape and Urban Green Infrastructure)
Japan Association Of Artists Craftsman & Architects, Special award(2016)