Waseda University Honjo Senior High School Azusa Dormitory
Standing in the forest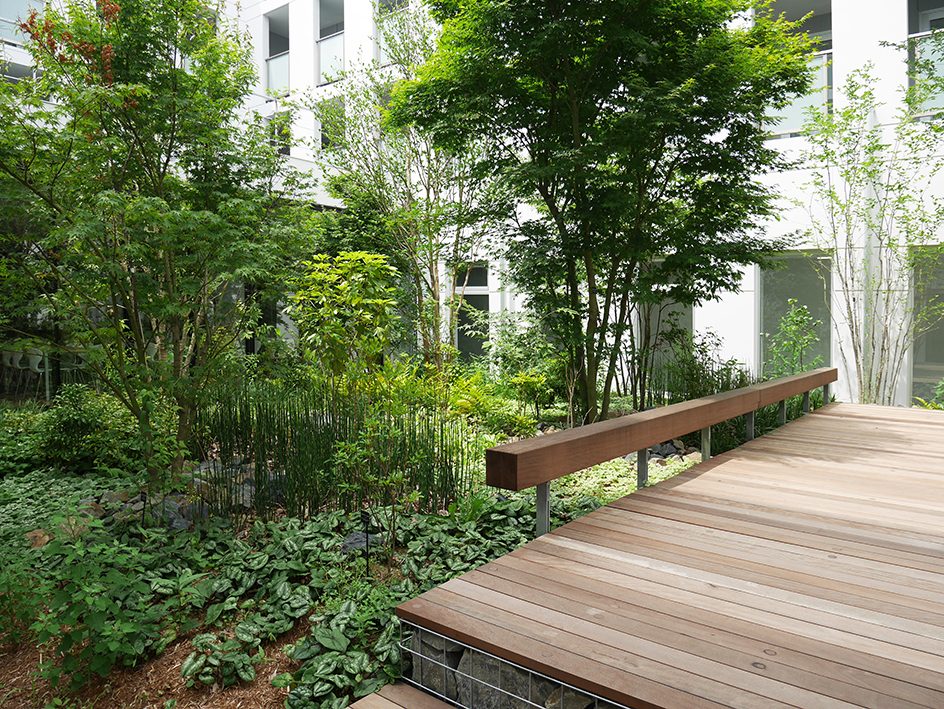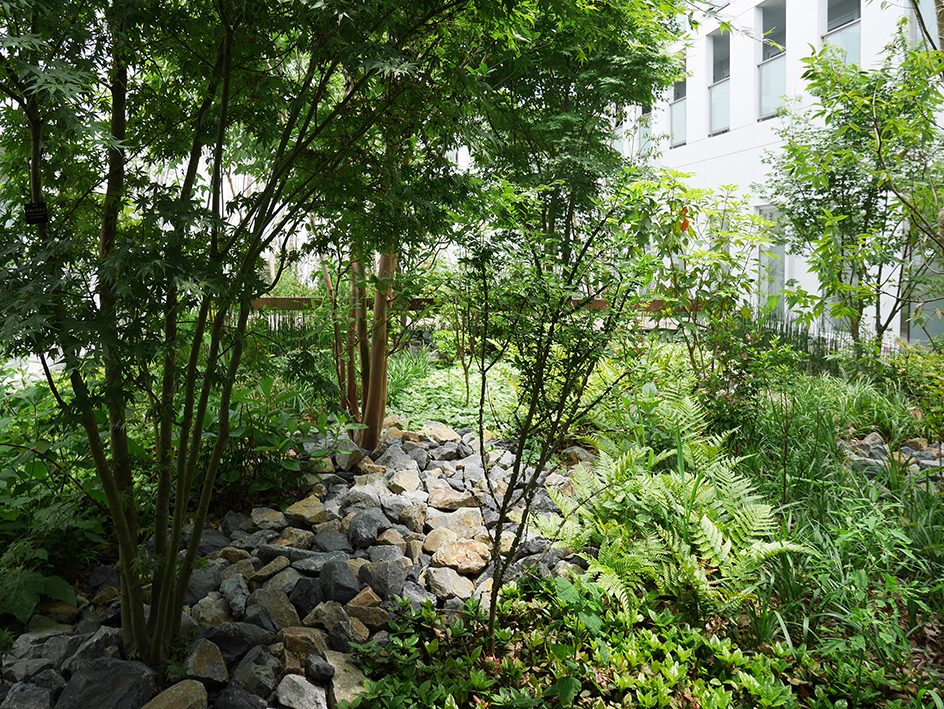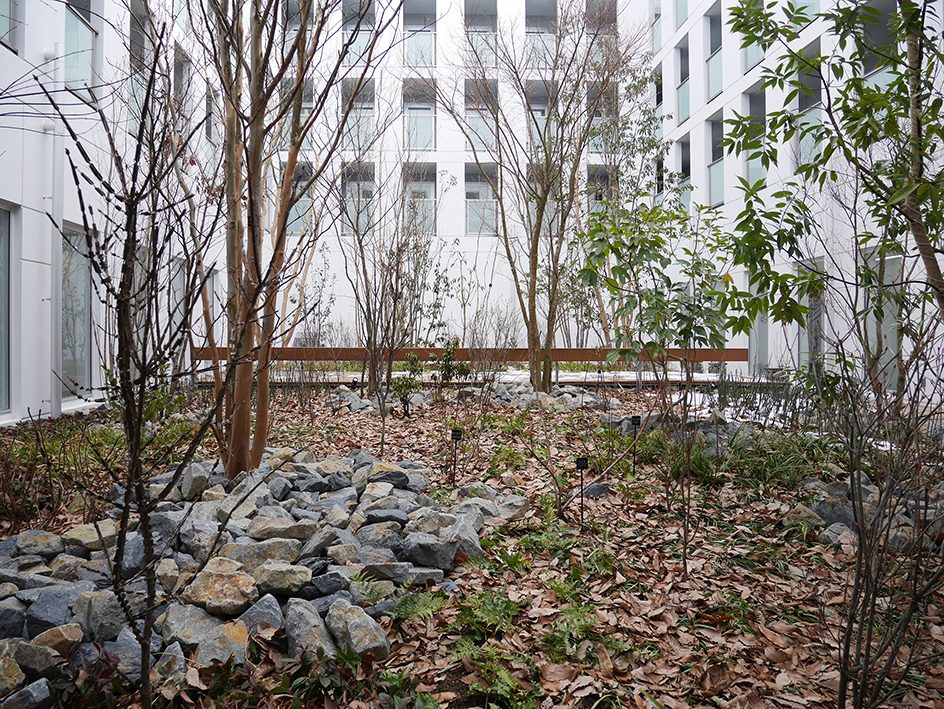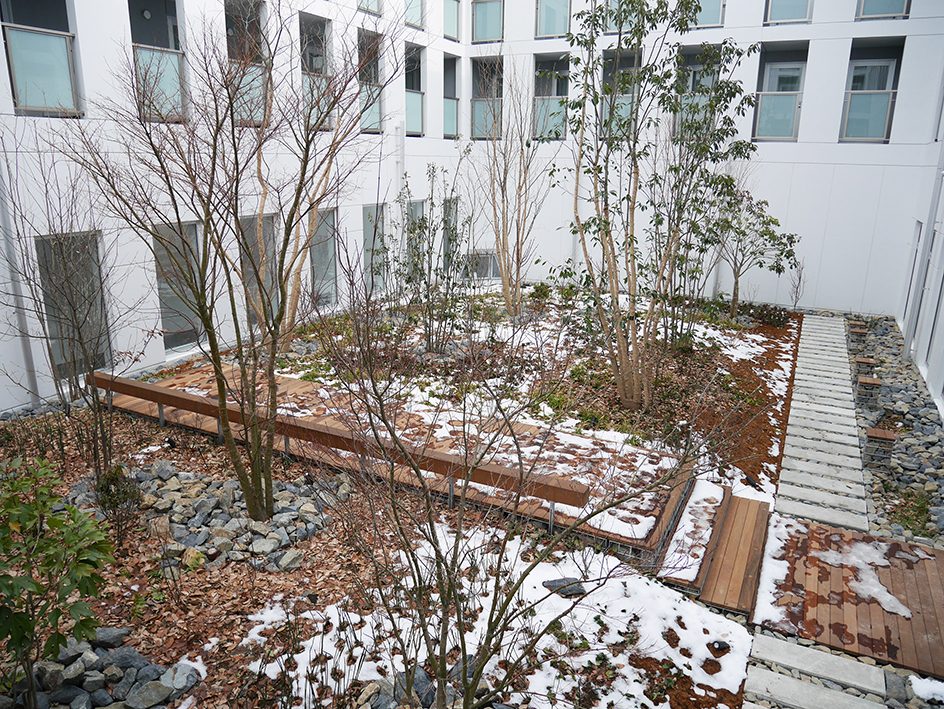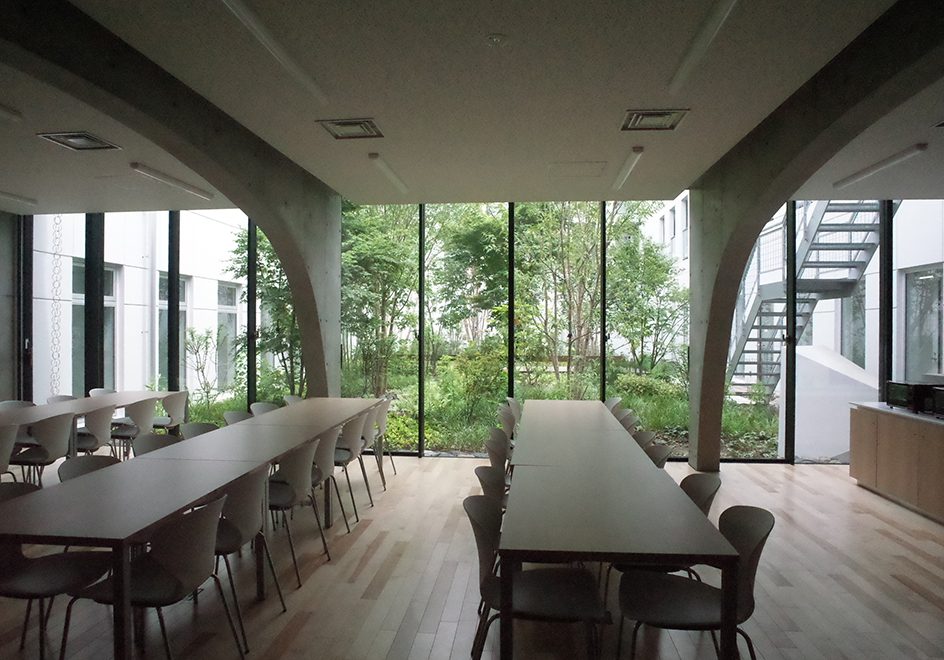 Standing in the forest
"Court yard" in center of lifestyle spaces is for feeling differences of four seasons, improving sensibility by plants centering local autochthon. In the center of the court yard, a wooden bridge is located like a pier in a sea to enjoy changes of nature such as smell, moisture and winds in forests. "Outer yard" are designed to blur border between the court yard and surrounding areas.
 Plants in both yards are decided by "Waseda research park environmental impact assessment report", also exotic plants, local exotic plants(local plants but not autochthon) and garden plants are used.
 In a voided court yard sized W:12m x D:12m x H:13m, air inlets are installed to make good growing environments, and to control clean air environments. It is an original meaning  plan between architectures and landscapes.
ADDRESS :Honjo, Saitama
SCALE : 2,508m2
COMPLETION : 2018.02
BUSINESS OWNER : Waseda University
COLLABORATION / ARCHITECT : YAMASHITA SEKKEI inc
AWARD : Sainokuni Green Plan Excellence Award Special Prize