Kawaguchi Namikimotomachi Park
Urban park for community events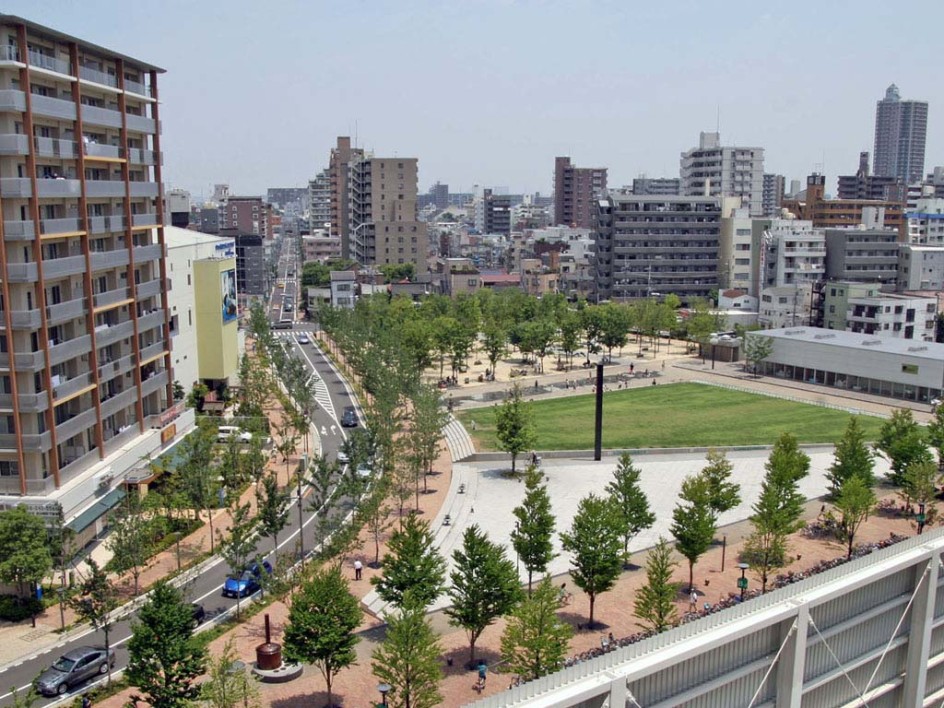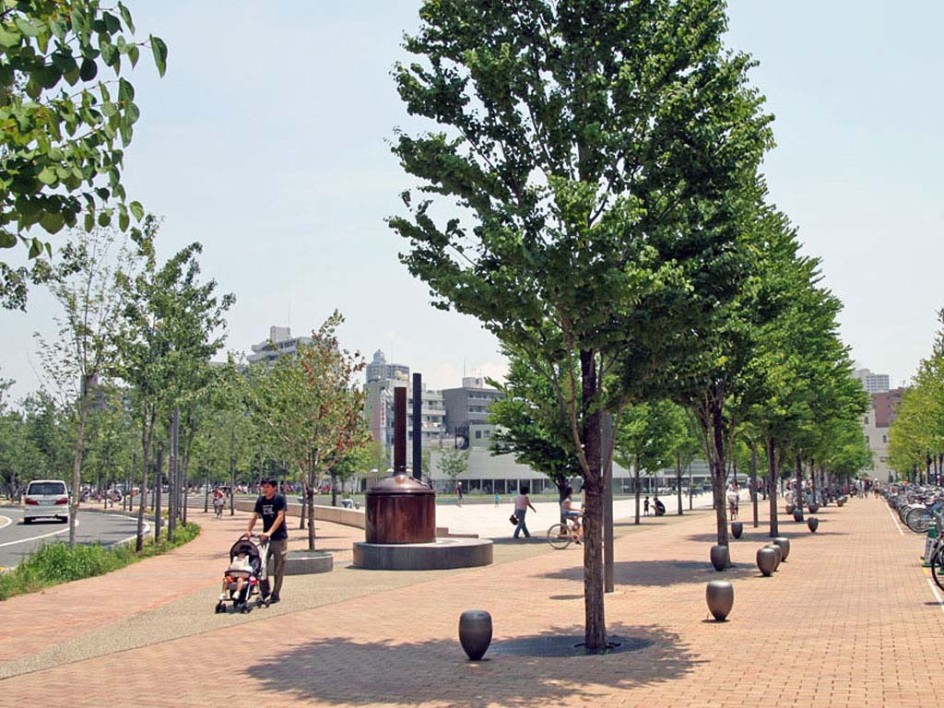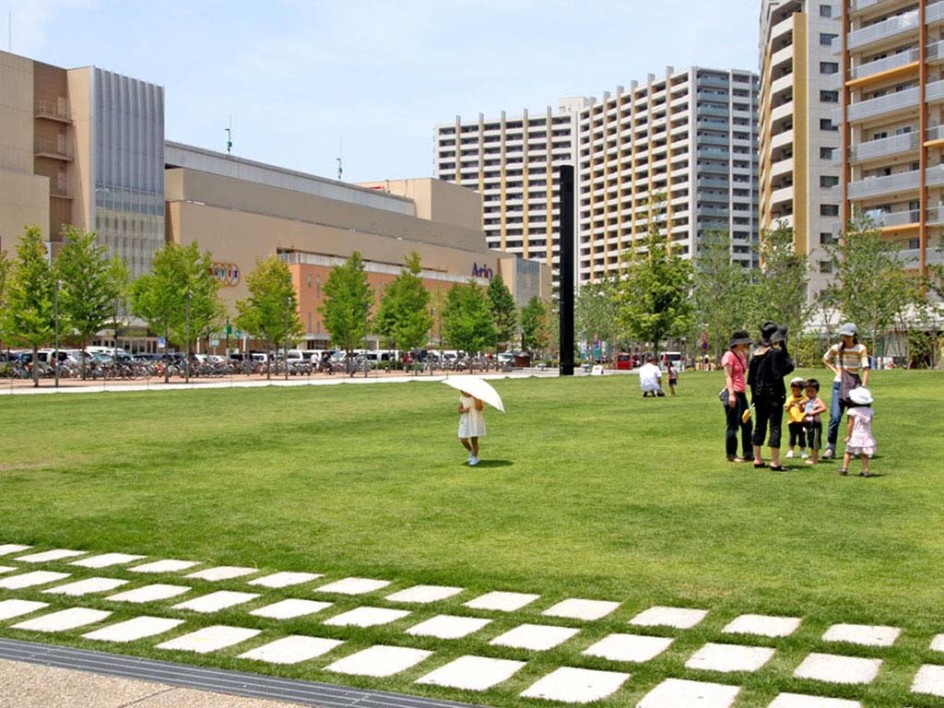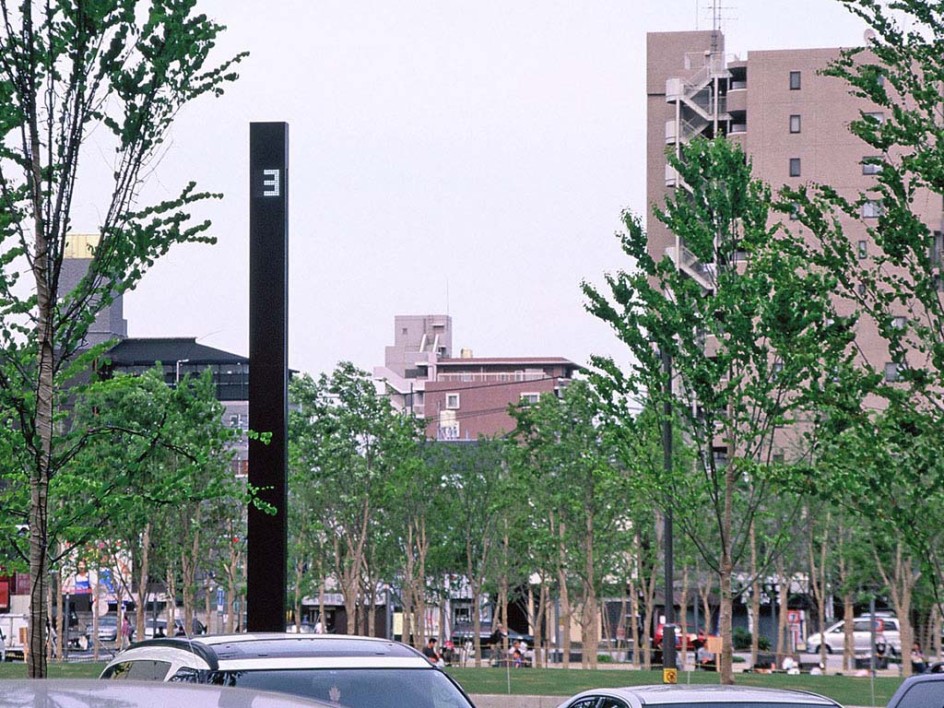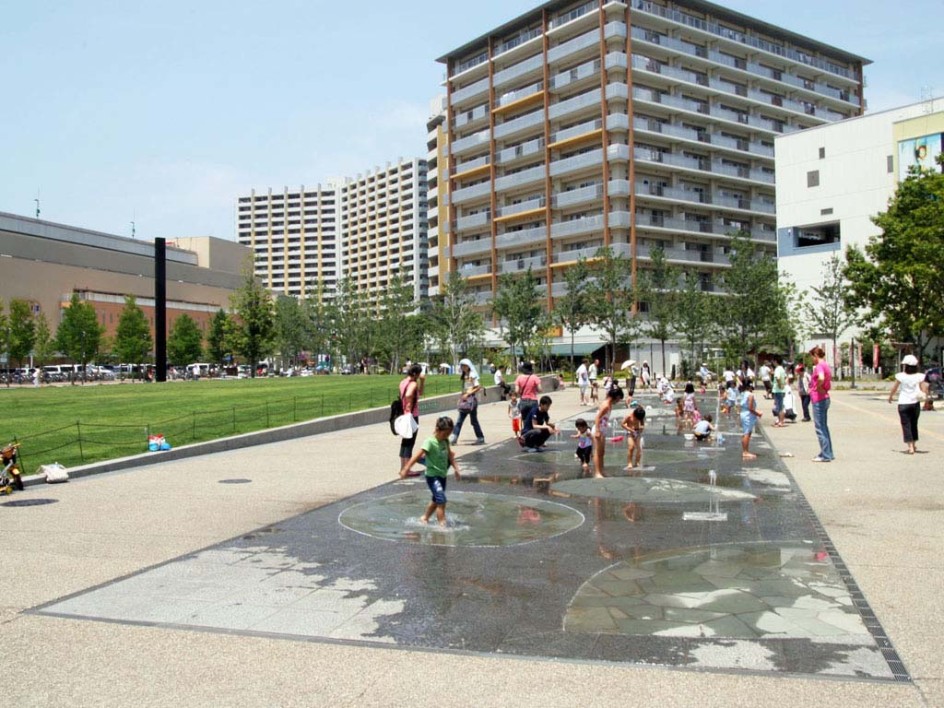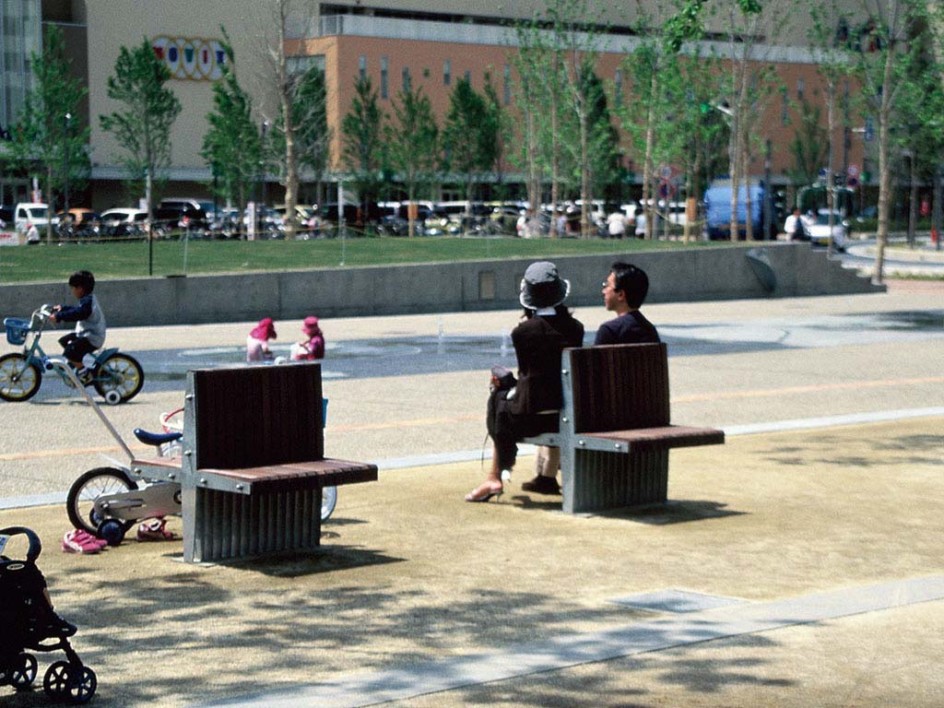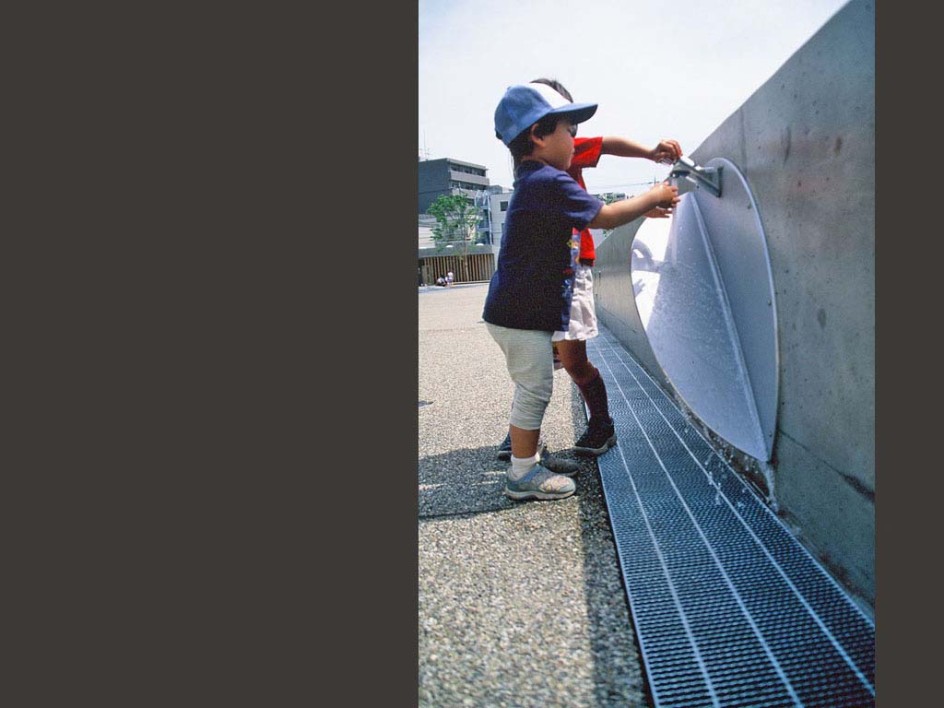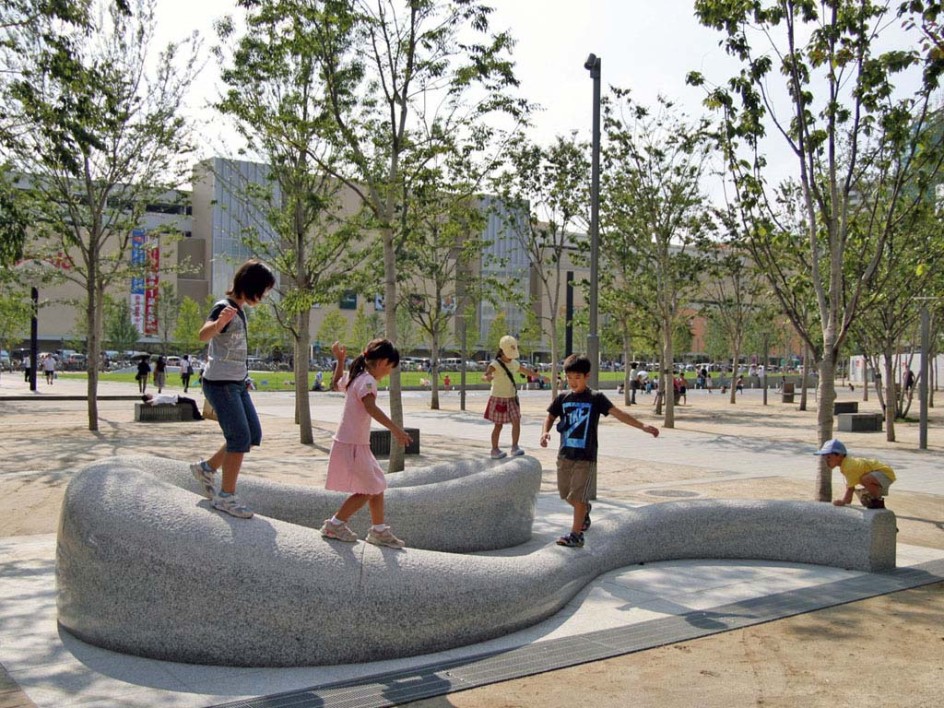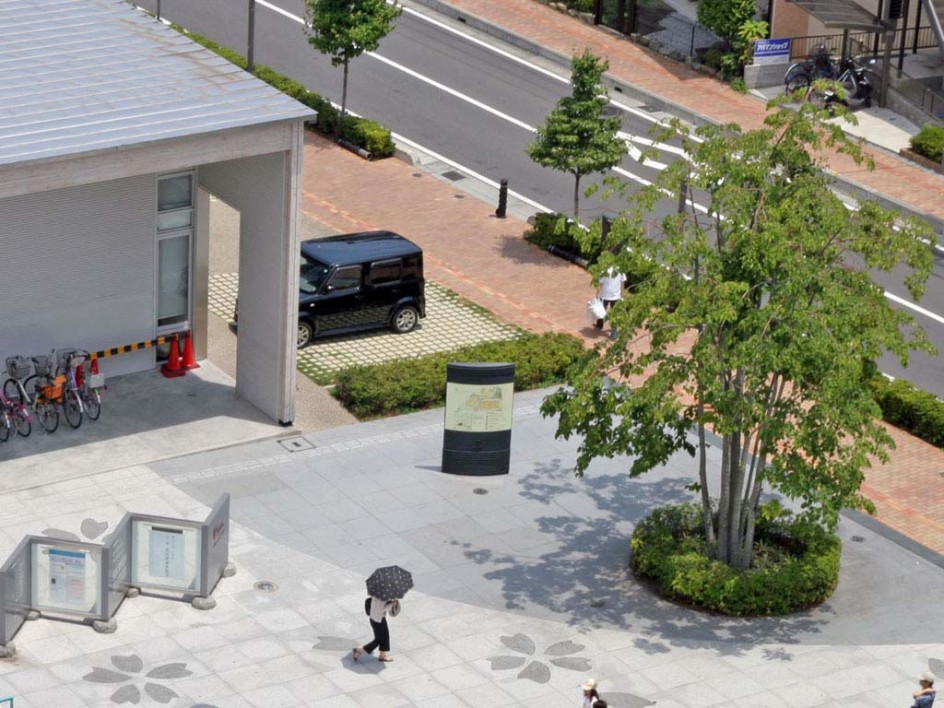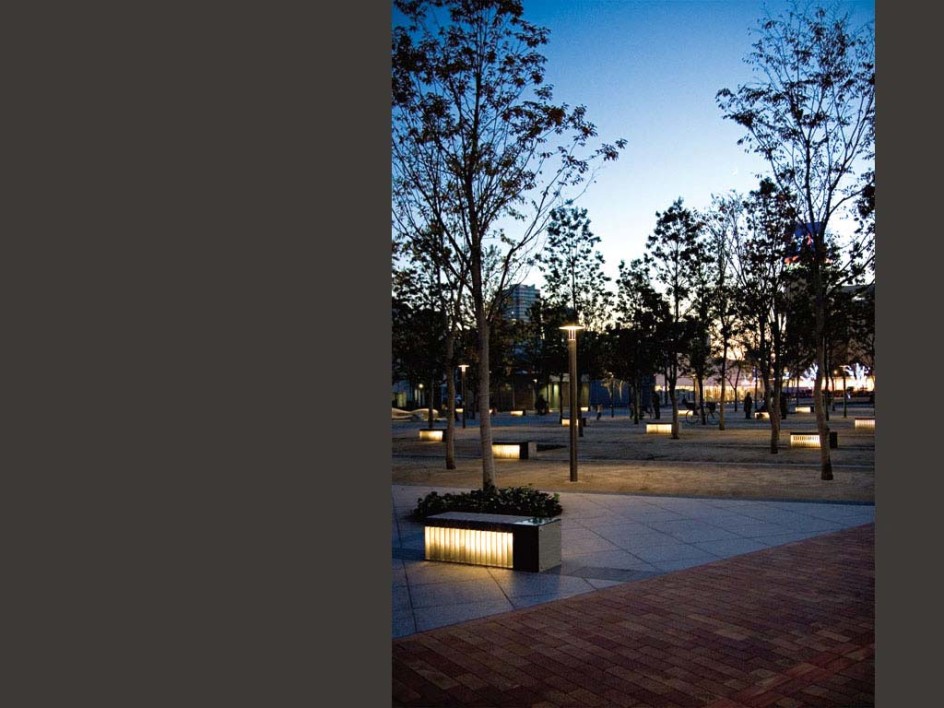 Urban park for community events
Namikimotomachi is a 11.8-hectare site formerly used by a brewery. Several developers planned to create the Ribbon City development here which collective housing, commercial facilities and neighborhood park. A network for pedestrian circulation through the park was created.
An open forest on the west side, neighboring arterial road in the city is physical accessible area from anywhere. In order to create visual accessibility as well, trees with necessary height under the forest can accept urban activities such as outdoor art exhibition scape.
Water plate is monumental water feature which shows that the site had enough water for brewery. Central lawn area slopes down to art gallery. This area is a front garden of the gallery. Main pedestrian path called activity mail is flat stone paved space which accepts activities from commercial facility. Every single landscape material gives character to the park as artifact, which made by local industry of Kwaguchi.
ADDRESS : Kawaguchi,Saitama
SCALE : 11,000m2
COMPLETION : 2006.03
BUSINESS OWNER : Urban Renaissance Agency
COLLABORATION / ARCHITECT : IWAI LUMIMEDIA DESIGN , MITSUHIKO SERIZAWA ARTCHITECTURE PLANNING STUDIO
AWARD :Urban Landscape Award (2007 Outstanding performance award)