ICI CENTER
Appearance of the nature-based research institute of technology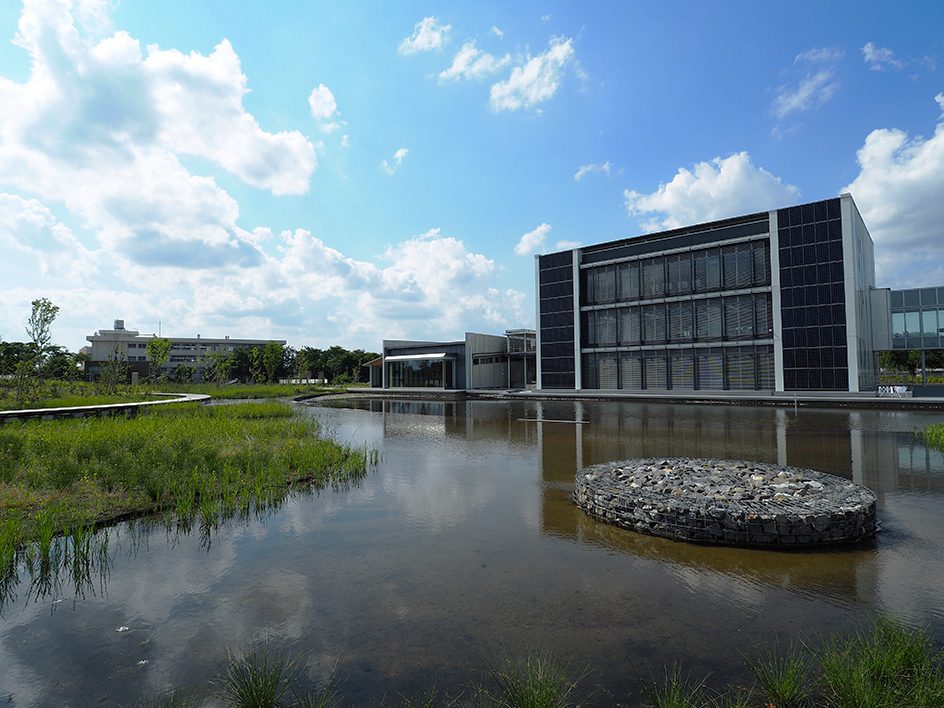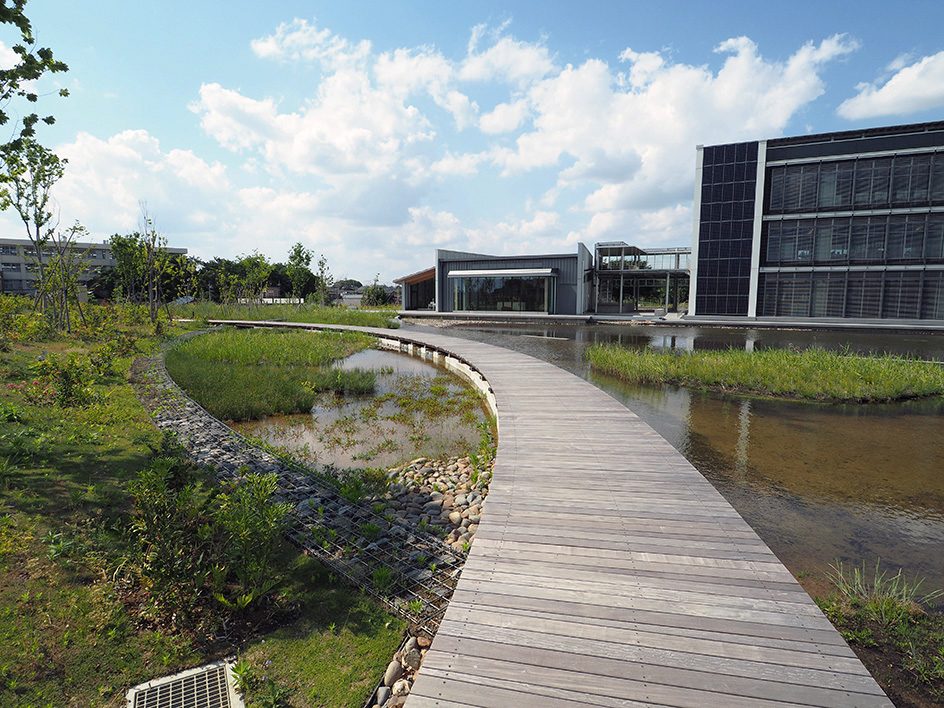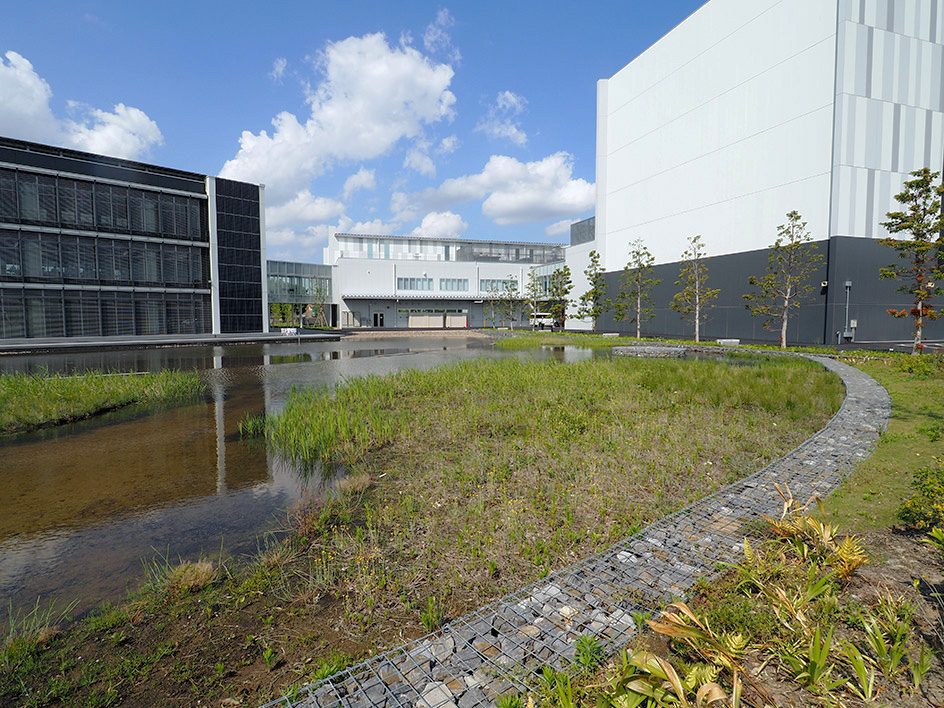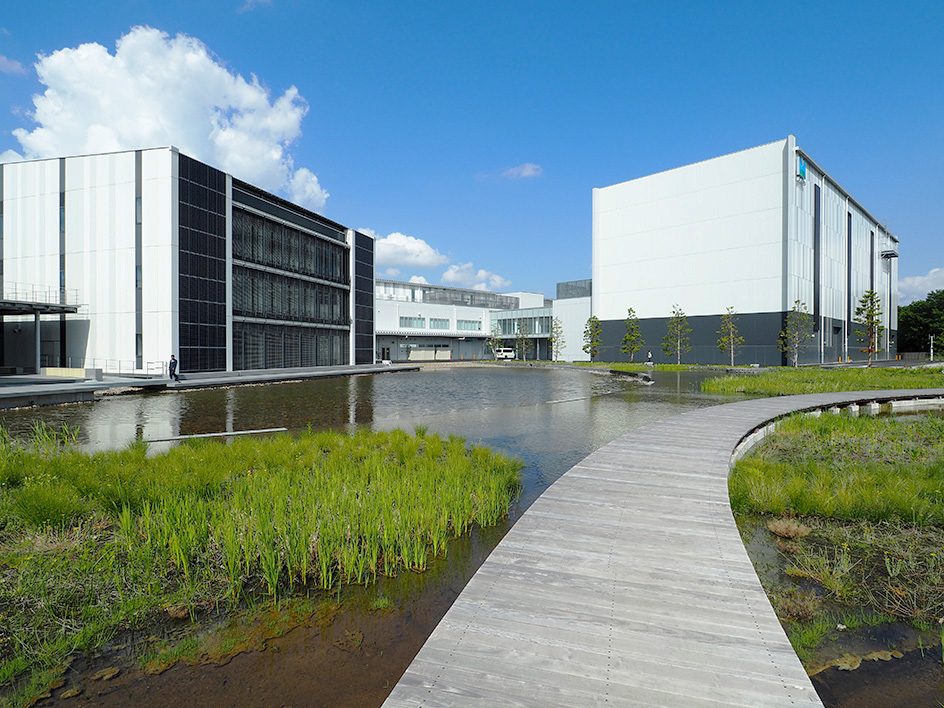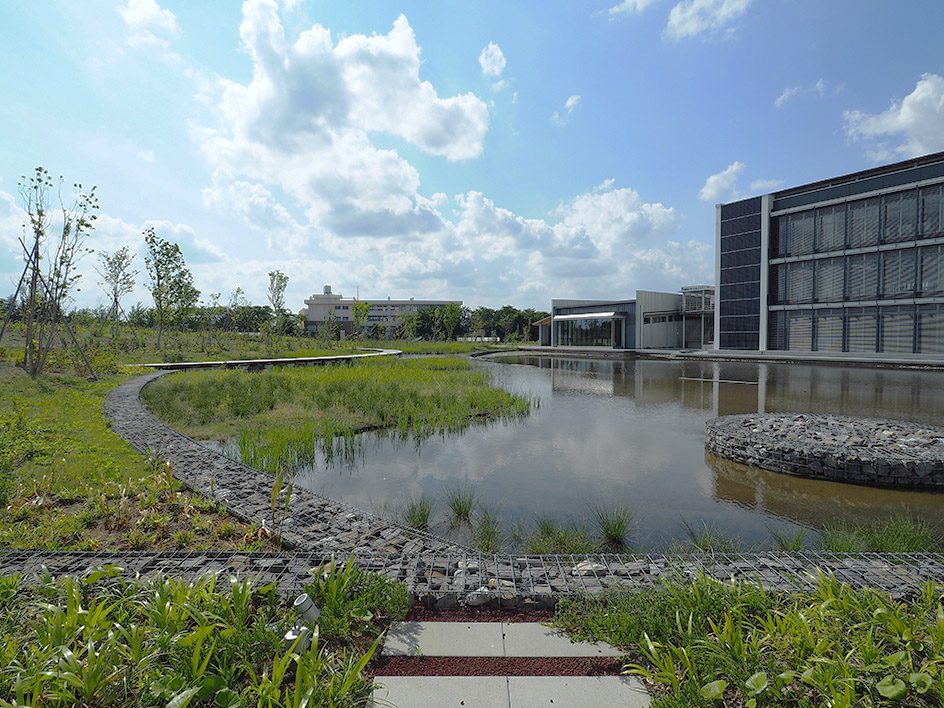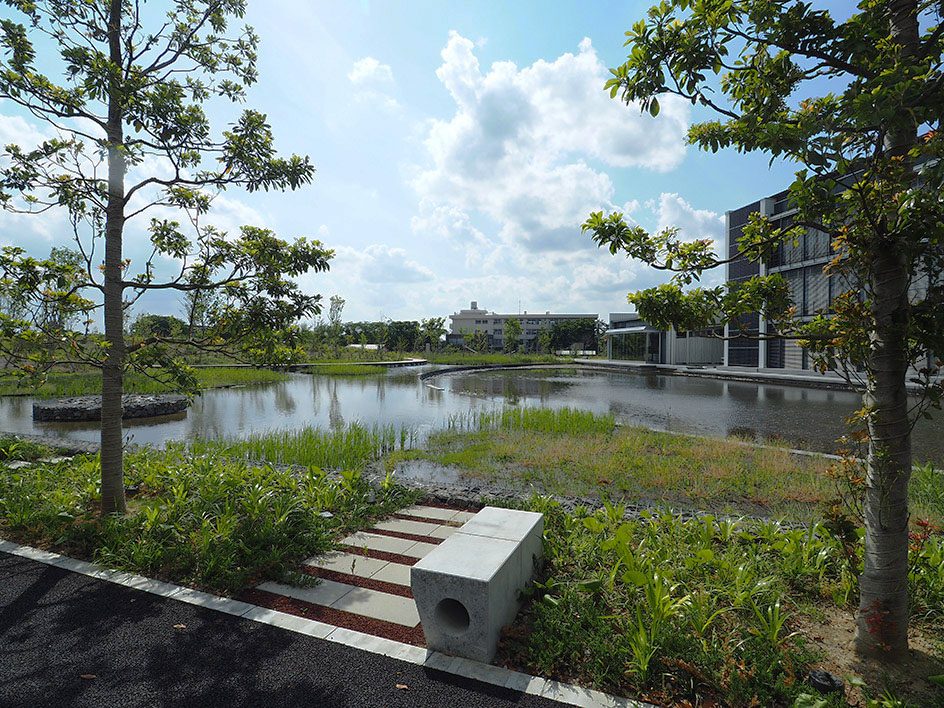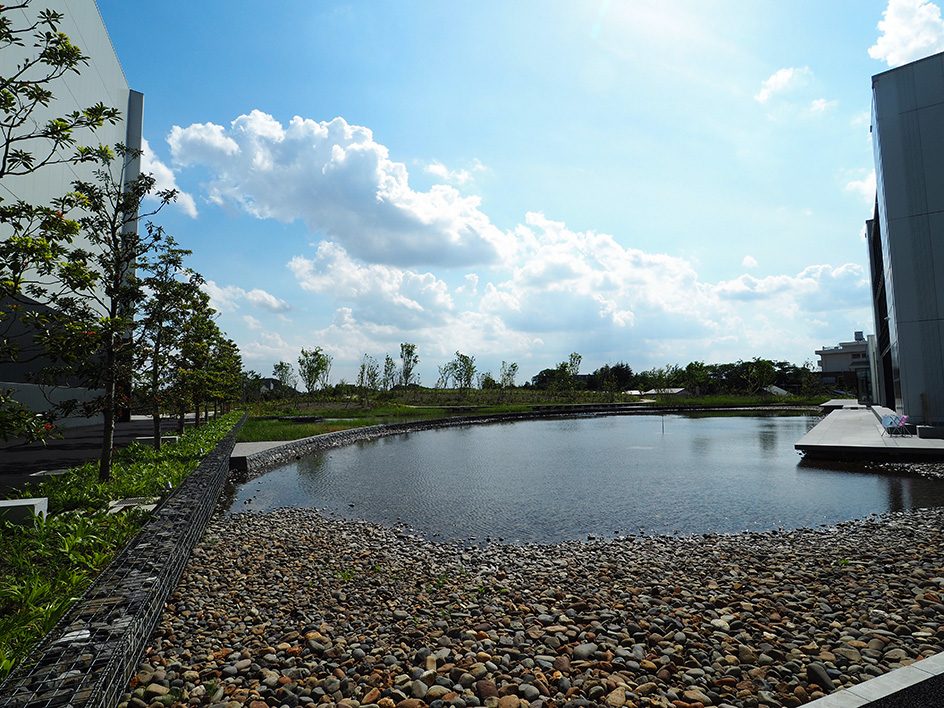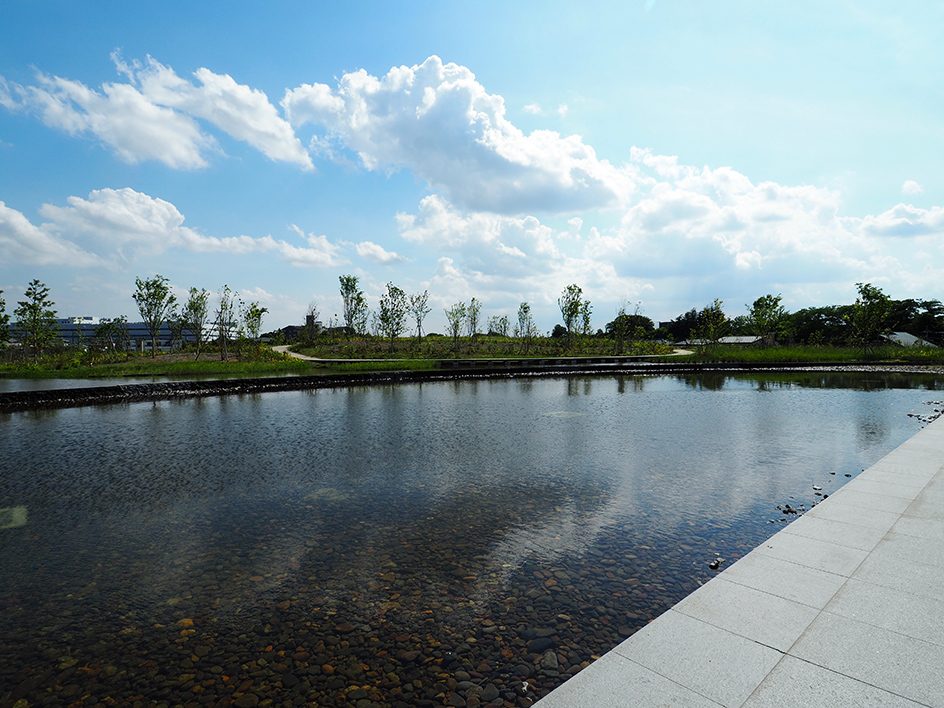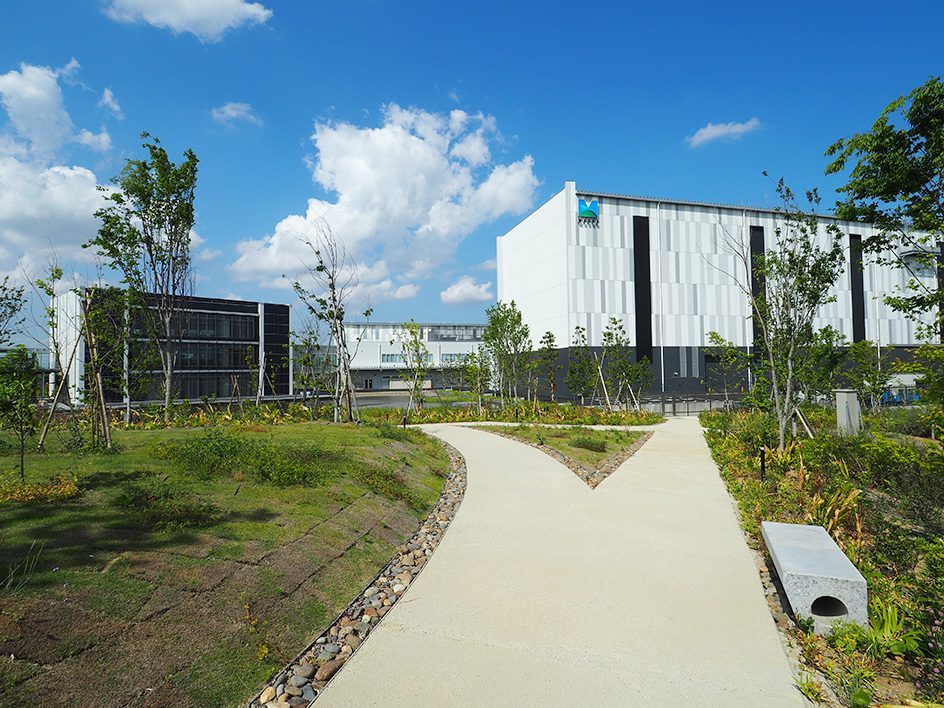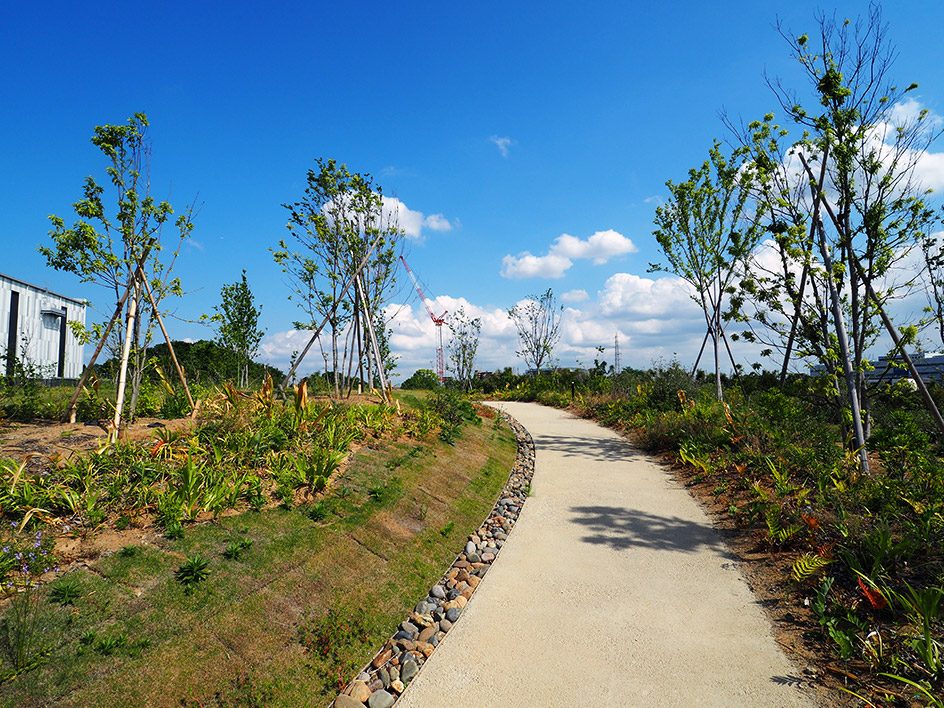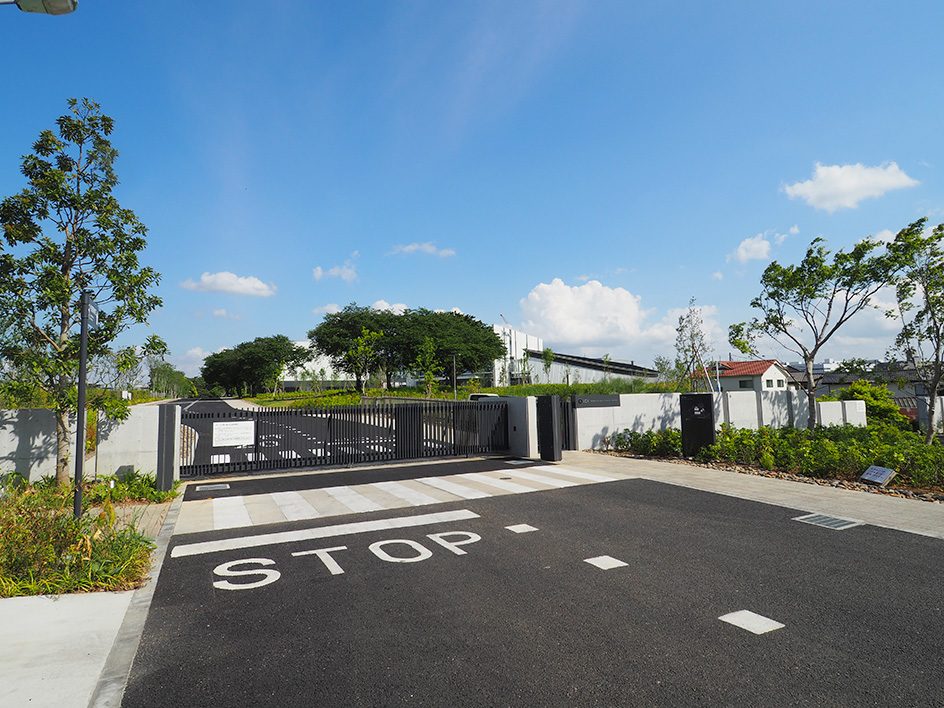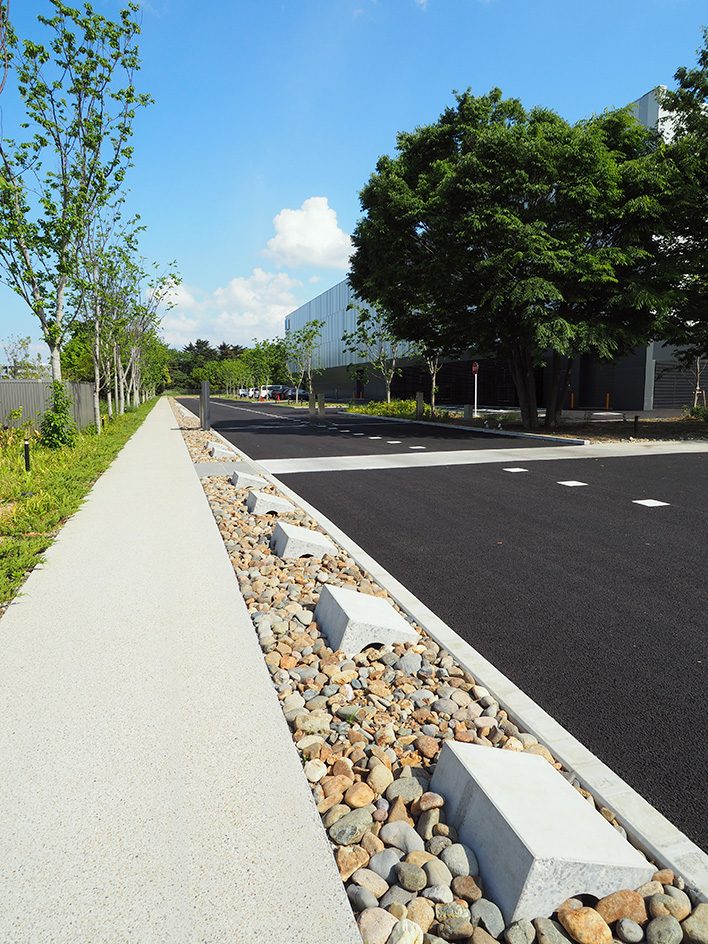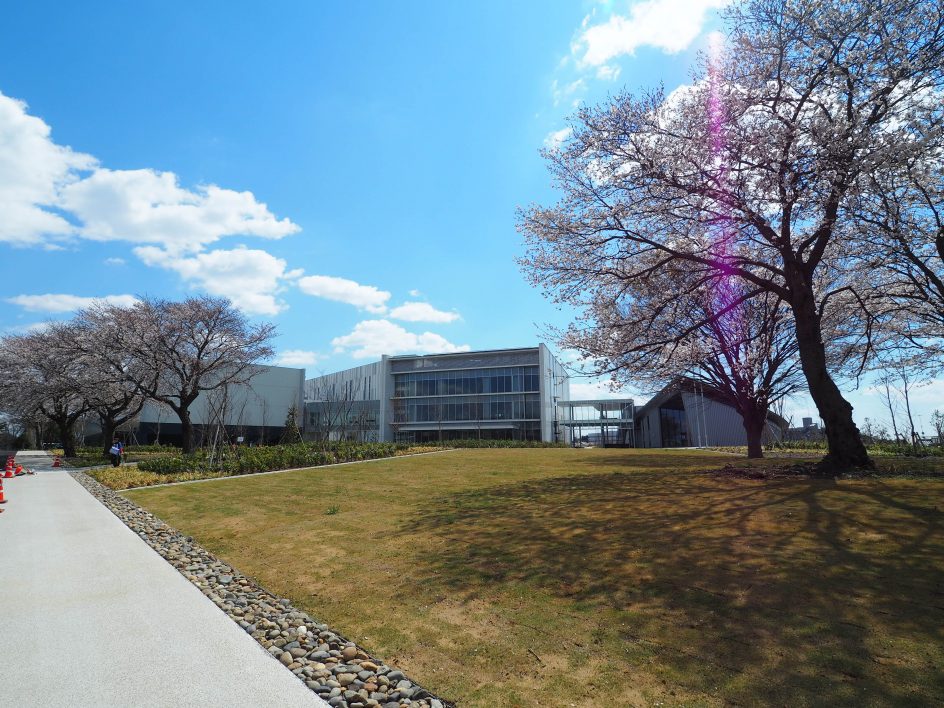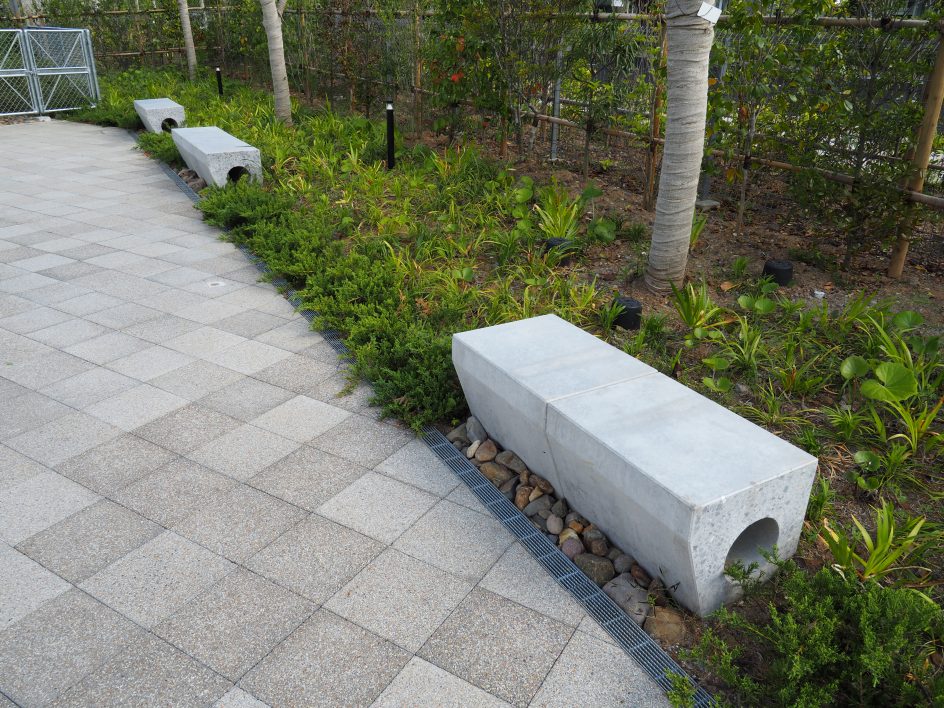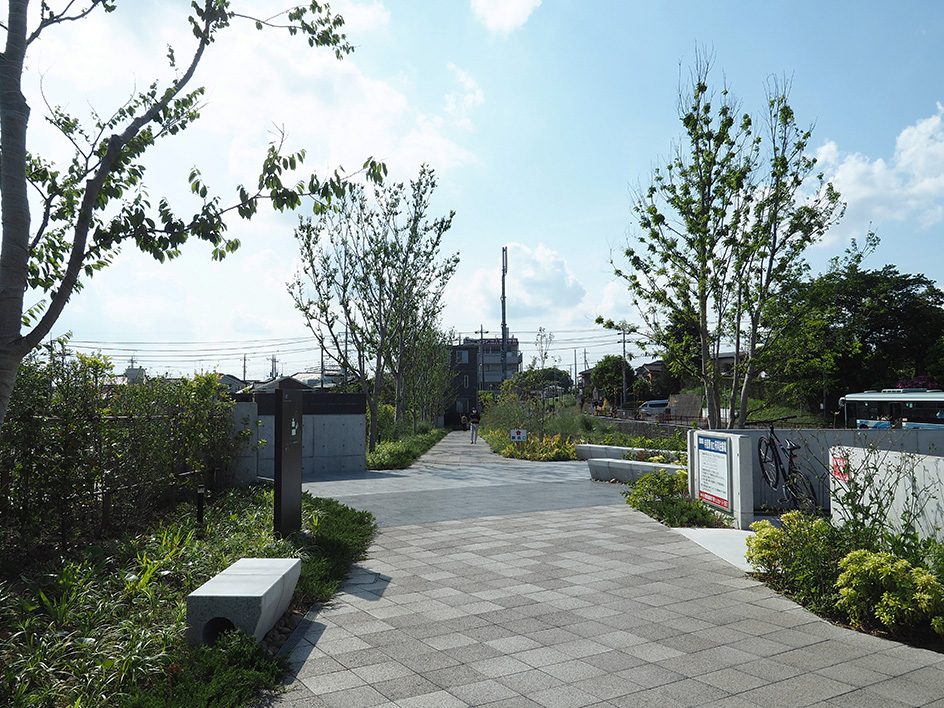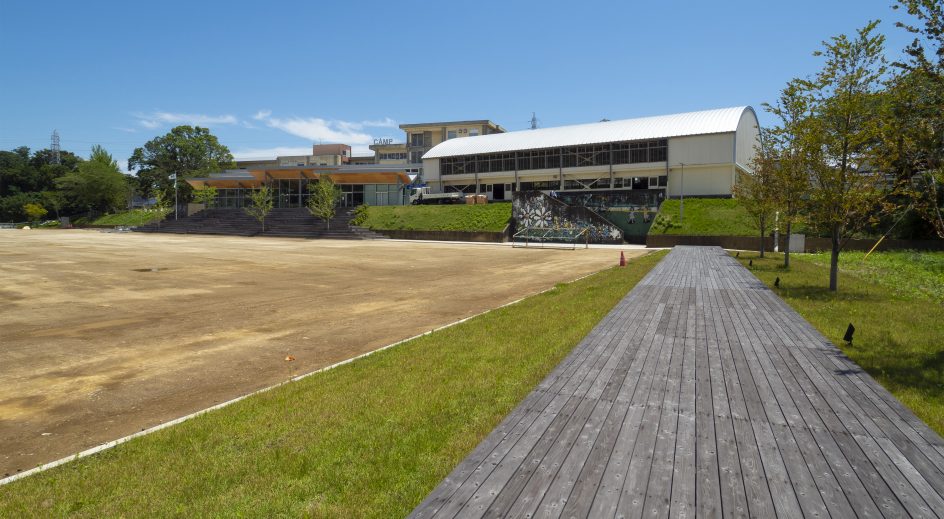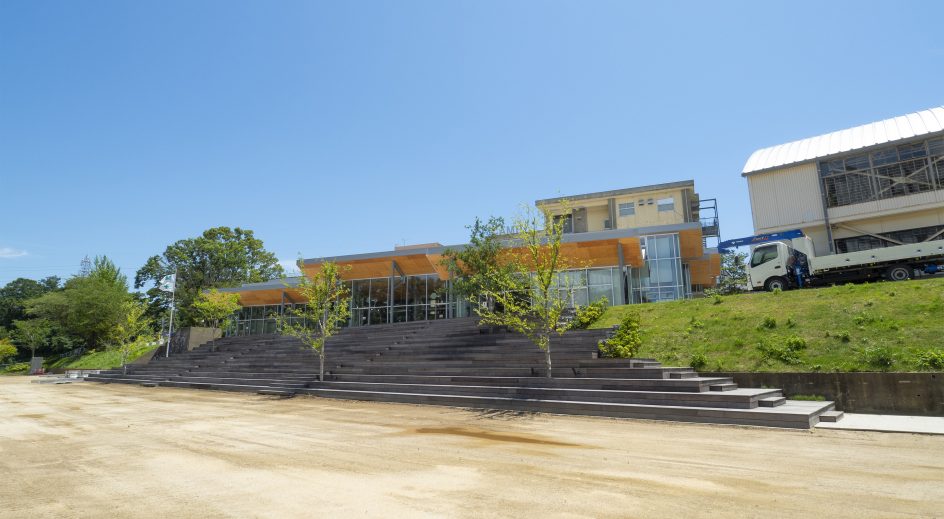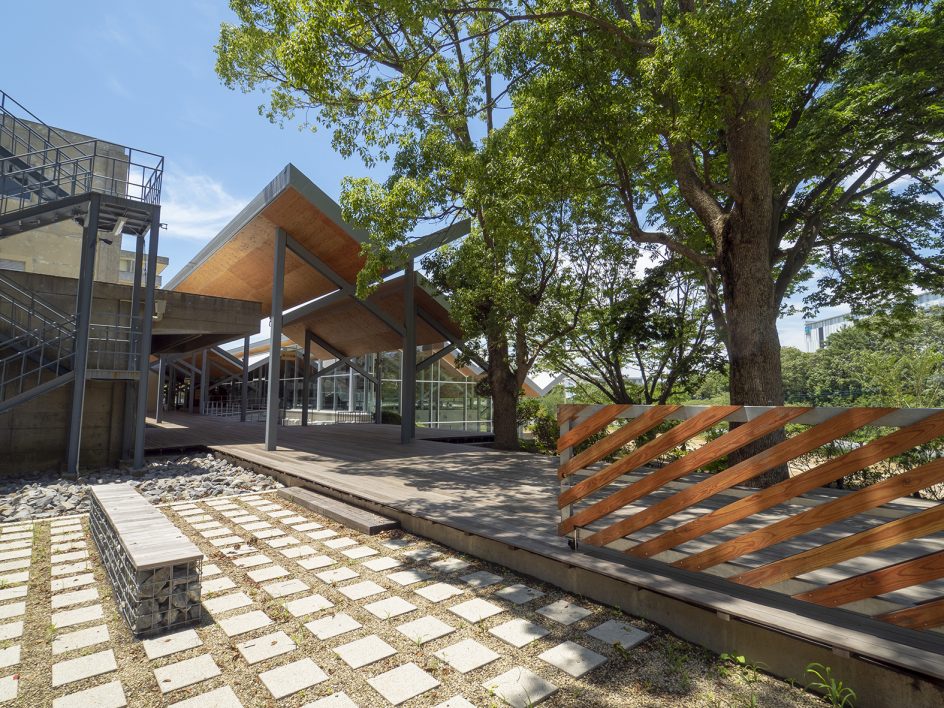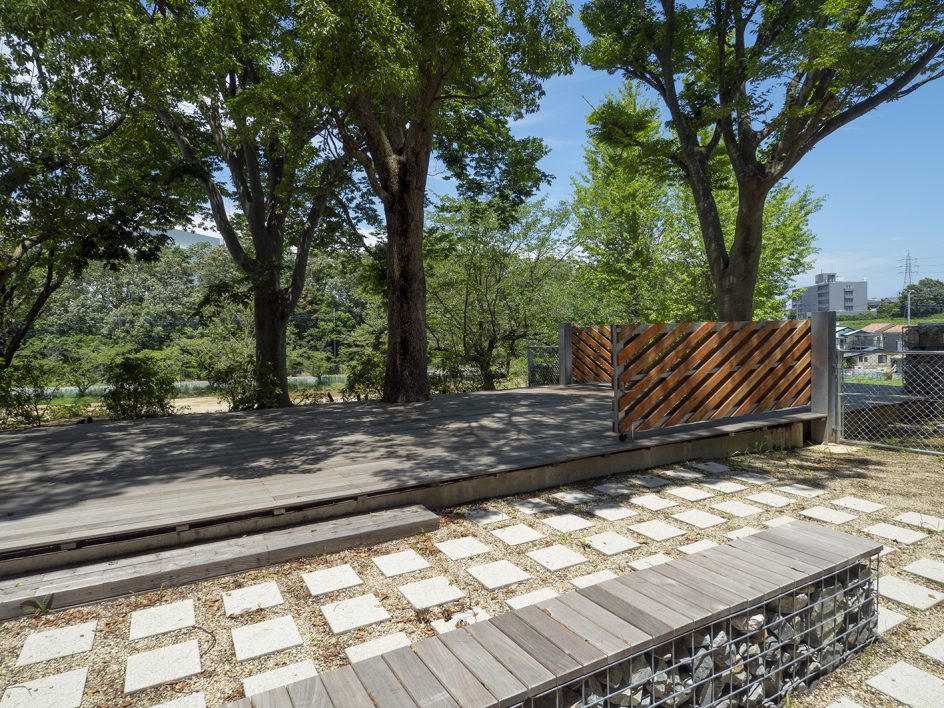 Appearance of the nature-based research institute of technology
Deep in the small valley extending northeast from the Tone River stands the ICI Center(including ICI laboratory and ICI Campus). The hillside thickets due to the complex landform are preserved and a nature-based technology research institute was designed.
The theme of ICI laboratory is open innovation located in the new continuous forest and the existing thickets, and a biotope with an ecological water circulation system greets visitors. It is also expected to help forming an ecological network that connects the Tone River and Kokai River from south to north, using microbial filtration, well water and rainfall as water sources.
Through the participation in the project from the planning stage, we have realized a low-impact plan that minimizes the amount of construction residual soil and preserved thickets and large cherry trees which is common in the area.
The ICI campus, which faces the valley, is an accommodation training facility transformed from an abandoned school. It also functions as an emergency shelter in the area. The height difference between the inside and outside of the site has been dealt with the gently connected wooden deck steps, which also echoes the architecture concept of "stacking time", realized as the open facilities in the area.
Moreover, the rainwater has been actively recharged on the entire site so that the runoff of rainfall is lower than before development. In consideration of the weak rainwater drainage infrastructure of downstream areas, the project aimed at the conservation of green spaces and the formation of an ecological network, as well as the landscape design that reflects the CSV management promoted by the operator.
We believe that in the coming future, an environment that will bring birth to true innovation results from the respect for nature and humble behavior.
ADDRESS :Toride, Ibaraki
SCALE : 75,000m2
COMPLETION : 2019,11
BUSINESS OWNER : MAEDA CORPORATION
COLLABORATION / ARCHITECT :MAEDA CORPORATION,MOUNT FUJI ARCHITECTS STUDIO